Presidential hopeful George Wajackoyah turns to an American for campaign manager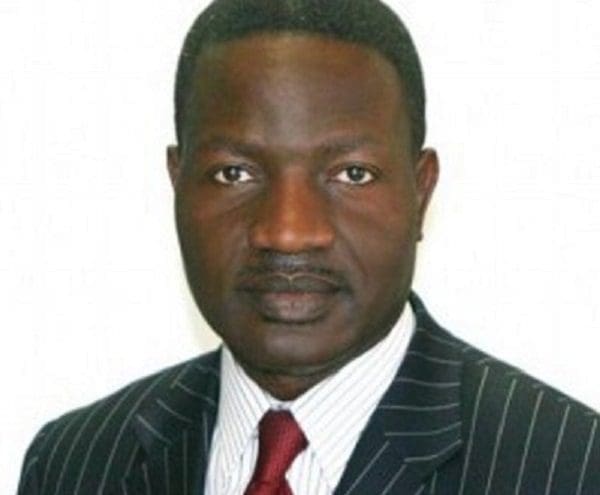 Two years ago, Peter Kelderhouse Jr. came into Sahlen's Stadium to watch the Rochester Rhinos. Two weeks later, he was the lead campaign manager for a Kenyan presidential candidate.
It all started with a simple conversation while enjoying the world's most popular sport. He was taking in the soccer match inside one of Rochester's stadium suites when a man walked in: George L. Wajackoyah.
Kelderhouse, of Penfield, said the man's accent, gentle presence and charisma instantly engaged everyone in the suite.
The two men talked about trying to fight government corruption. They also talked about Wajackoyah's past, which involved living as a homeless boy on the streets of Nairobi, and his desire to lead Kenya in 2012.
The country's Interim Independent Electoral Commission is setting up a law that would allow more than 3 million Kenyans who no longer live in the country to vote through the Internet.
Kelderhouse thought he could help out a little bit, but before he knew it, his role grew.
"I was just going to help him with some publicity, and then two weeks after I met him, he asked me to be his campaign manager," said Kelderhouse, 46, a salesman at Sherman Furniture Rentals in Gates.
"I told him I would sleep on it and he actually kind of told me that I didn't have to sleep on it. He said I could do it and that I would be his campaign manager."
He helps coordinate Wajackoyah's U.S. events, organized a campaign message and put together a manifesto using the five life principals of Bruce Weinstein, a national ethics writer and columnist. The five principals — do no harm, make things better, respect others, be fair and be compassionate — have been the guiding focus for the campaign as well as eliminating corruption in the government.
"All the campaign activities must pass the test of these highly ethical principals," says Kelderhouse. "You fight hatred with love, evil with good, and corruption with ethics. I feel like George is the kind of person that was destined to be president because it is easy for him to be ethical because that's the kind of person he is."
While many of the top candidates for the Kenyan presidency are current residents of the country and in many cases active politicians there, Wajackoyah is an adjunct professor of law at the American Heritage University of Southern California, according to his campaign website.
The entire campaign is 100 percent volunteer. Kelderhouse said he's not going to pretend that the two-year effort hasn't been daunting.
"It was overwhelming when I started," he says. "I'm just a salesman and I help coach Little League. I had no previous political experience in helping with any campaign, and it was pressure-packed. I relied on my faith to get me through it all."
Michael Taylor has watched his friend and co-worker take on the massive responsibility while balancing work and family. He said Kelderhouse has taught many people how important it is to know what is going on outside your community.
"I've been immersed in Peter's world since he talks about the campaign and I see his enthusiasm and constant hard work," said Taylor, of Penfield. "I have seen Peter grow and become so involved in his goal to help Kenya."
"I just want people to have a world view," said Kelderhouse.
"I don't care what your world view is, but at least have one. The world is a lot bigger than just your neighborhood."
Source: http://www.democratandchronicle.com
Presidential hopeful George Wajackoyah turns to an American for campaign manager