Esther Arunga in the USA on road show to raise funds
Esther Arunga in the USA on road show to raise funds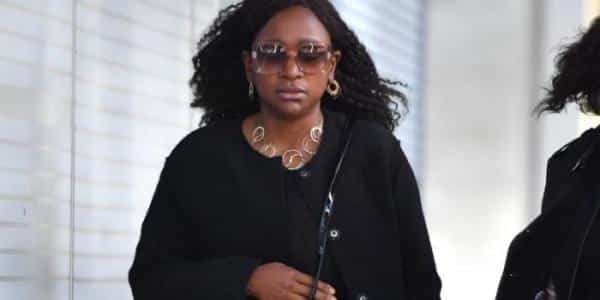 Wednesday, 25/07/2012– Former KTN's news anchor Esther Arunga Timberlake is on a new venture. Word has it that Arunga is now in the USA on a mission. Esther is said to have landed yesterday-24thJuly in Dallas for her campaign.
Apparently, she is expected to ride on a bus fund raising for her "Campaign" for the Karachuonyo parliamentary seat. Her tour is dubbed "Betting on Kenya". It kicks off with an aim to raise money from Kenyans in the diaspora which she intends to use in her campaigns.
Esther claims that she was threatened out of the country by top officials and warned to never coming back. However, the young woman has claimed that she is set to make a comeback and nothing will stop her from winning the parliamentary seat.
Esther sees the states as a land of endless opportunities and hopes to convert Kenya to be the same.
Kenyan news sites have been arguing on the real location of Arunga. She wrote to the Kenyan DAILY POST claiming to be in Sydney Australia.
Intriguingly, she is now looking for money whilst earlier on she had claimed that her husband is stinking rich.
Here is an excerpt earlier that we had earlier on published.
"
They went ahead insulting my husband as being a financially stricken. We are not proud and dislike airing our secrets but we have to confirm a few things here. My husband has about AUD 12,000,000 worth of properties and has numerous financial contributions coming in from well-wishers. We have a house now on mortgage payments and shall complete payment in 2014. We have been paying for the past 10 years with our double efforts and at one time it threatened us with bankruptcy.
People still think and question my husband's wealthy con
nec
tion with Freemasonry. It is true that most of his wealth that was at one point frozen by the State was gotten from the Secret society's relations, but he has since abandoned the club. So whatever he stashed up abroad is clean and was never to see Kenyan light as some of our wealth were frozen by the CID in 2010 under the excuse that it originated from a cult organisation. My husband has enough wealth to fully finance my election campaigns. He has nothing to hide. Many have questioned the source of his wealth with some publications quoting con
nec
tions with a secret society. These are lies. We can account here for every coin that we have and our wealth declaration forms are available for scrutiny
Source:kenyan-post.com