Kenya Education Minister supports wearing of miniskirts in schools
Kenya Education Minister supports wearing of miniskirts in schools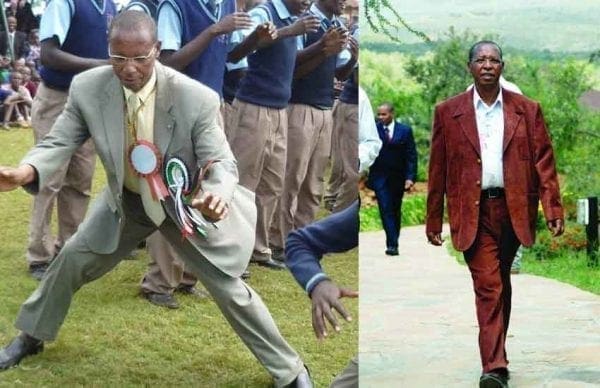 Education Minister Mutula Kilonzo has supported the wearing of miniskirts school uniforms for school girls terming it as "modern" dressing.
Speaking at Chelilis Girls High School in Bureti, Kericho County on Wednesday, Mutula said the reaction was a manifestation that the education sector was still being governed by outdated rules and regulations.
Earlier this week, learning at Rwathia Girls Secondary School in Kangema district was disrupted after students went on strike demanding to wear miniskirts.
The students complained that the uniform was "too long, ugly and not meant for their age". Some are said to have cut the standard-issue skirts to the "desired length", but the school administration was not amused, leading to a confrontation.
Mutula said that the ministry was in the process of changing the Education Act that has been in force since 1968.
Meanwhile, the government through the Ministry of Education will employ 20,000 teachers in this financial year.
Mutula however insisted that all teachers will be employed only by the Teachers Service Commission (TSC) as stipulated in the new Education Bill.
He further said that, there is need for employment of 80,000 more teachers in order to cope with the growing numbers of children in school.
The Education Minister also said that those teachers that were employed by the school Board of Governors shall be given priority during the teachers' recruitment exercise.
He also noted that the Early Childhood Development (ECD) teachers will be formally employed by the government very soon.
Source:kbc
Kenya Education Minister supports wearing of miniskirts in schools