Kenyan Rapper Gloria Edna Mecheo Signs deal with Sony Music
Kenyan Rapper Gloria Edna Mecheo Signs deal with Sony Music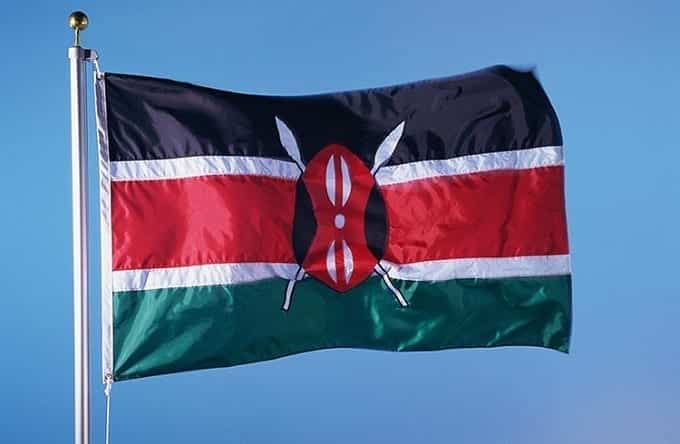 Sony Music Entertainment Africa is proud to announce the signing of rising African rapper, Xtatic, to a multi-album and full management deal.
The deal marks a first for a Kenyan artist and sees the hotshot rapper, songwriter and performer (born Gloria Edna Mecheo) join a global roster of artists on Sony's RCA label that includes the likes of Usher, Chris Brown, R Kelly and Pink.
The 21-year-old was recently in Johannesburg, recording tracks for her debut full-length album with hot new producers 'The Fahrenheitz'. The record will be released later in 2012 as part of the multi-album recording deal Xtatic has inked with Sony and is being preceded by the first single, 'WILD!' due to hit the airways in the next two weeks. Xtatic has also signed a full services management deal with Sony Music and ROCKSTAR4000, and worldwide Music Publishing deal with ROCKSTAR PUBLISHING, positioning her for a full assault on the South African, Nigerian, Kenyan, Pan African and, ultimately, global music scenes.
"We're convinced that Xtatic has the kind of standout talent that will take her into many different markets and are thrilled to welcome her into the Sony recording family," says RCA Africa Director, Spiro Damaskinos.
"Xtatic is without doubt one of the most promising, talented and exciting contemporary hip-hop artists to emerge from the continent in recent years," adds Jandre Louw, Founder and CEO of ROCKSTAR4000 Music Entertainment. "We are truly ecstatic to work with her and thrilled to be part of the Sony Music team to take her and her music to fans across the world."
'Its an historic and exciting moment for East Africa and our artists, for a major record company like Sony Music to enter Africa, to be so serious and vested in the continent and provide this ground breaking platform for great talent like Xtatic is truly the birth and beginning of a new very exciting era for African music' says Christine 'Seven' Mosha, Head of Talent and New Business Development for ROCKSTAR4000
Xtatic herself has been taken by surprise by the speed at which she moved from being a word-of-mouth, online and television sensation with "The Prep Track", to signing her first deal.
"I received the first call from ROCKSTAR4000 on my birthday, I was at home and thought someone was prank calling me," she confides. "I always thought that I had the skills to stand out from the crowd, but actually, a few years back I didn't yet have the proper mix of content, flow and delivery to really do something special so this timing just feels right."
Those three key elements – of content, flow and delivery – came together on "The Prep Track" which Xtatic recorded in 2011. Its accompanying video, produced by Mushking, tapped into Xtatic's individuality in a genre that generally trades on one-size fits all bling and sexiness to gain attention. Featuring attitude, a baseball bat, skateboarding alongside edgy glam shots, the video represented the two sides of Xtatic and earned the rapper the attention of television and radio. As she puts it, "Street Girl and Glam Girl are the two sides that basically represents who I am."
It was through "The Prep Track", as well as an earlier single, "Venom", that ROCKSTAR4000's Louw and the Sony team based in Johannesburg recognised the talent that Xtatic has been honing since she was a young teenager growing up in Nairobi, and signed her to a ground-breaking multi-record and full management deal.
The signing of a young Kenyan rapper is part of Sony Music Entertainment Africa's belief that Africa is an important music development frontier. The company has set its sights on becoming the primary partner of the best Africa has to offer and has high hopes that with its assistance, African musicians can achieve new Pan African and Global success.
Source:
BongoCelebrity.com
Kenyan Rapper Gloria Edna Mecheo Signs deal with Sony Music