Conjestina Achieng in trouble,Kenyans comes to her aid
Conjestina Achieng in trouble,Kenyans comes to her aid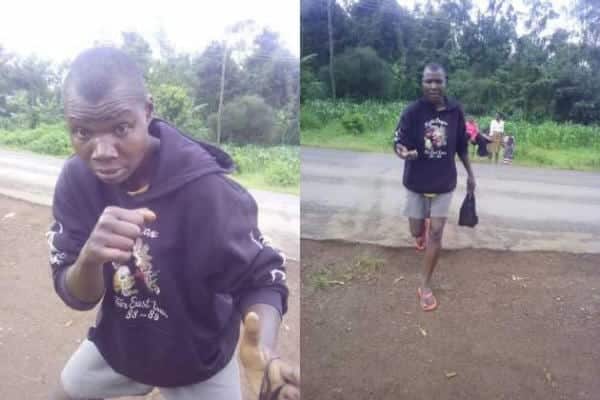 Wednesday 5th September 2012 – Kenyans for Conjestina campaign has been launched to upgrade the life of Kenya's number one female boxer barely a day after the media highlighted her deplorable condition.
The campaign which has been dubbed Kenyans on Twitter for Conje has up to now managed to collect over sh 35,000 and well wishers are continuing to contribute.
Conjestina nicknamed 'hands of stone' for her expertise in the ring has gone insane and her condition is reportedly getting worse. It is said that for a year, Conjestina has not been able to pay her sh 2,000 rent per month due to her state of brokenness and her mental disability.
Rumor has it that she is living in poverty despite the fact that she owns apartments at Laki Summer in Umoja Estates. Sources say she lives in total poverty and always dresses up as if she is in the ring. 
Just a year ago Achieng' had gone insane and was rushed to a mental institution by the Sports Assistant Minister Kabando wa Kabando before she sold all her properties and trophies.
She has however drained her fame in insanity as she is alleged to be an alcoholic and a narcotics addict. Word on the street has it that she has been drenching down more booze and weed than any ordinary man which may be the reason behind her insanity.
Achieng's road to fame is what many can call boxing her way to glory and has in the recent past rubbed shoulders with international boxers like Mohammed Ali's daughter Laila Ali.
There comes a time when we heed a certain call, a time when the people must come together to help a falling Shujaa.
Source:The Kenyan DAILY POST