VIDEO: BACK BY PUBLIC DEMAND-Mapambo – Rev Kathy Kiuna

VIDEO: BACK BY PUBLIC DEMAND-Mapambo – Rev Kathy Kiuna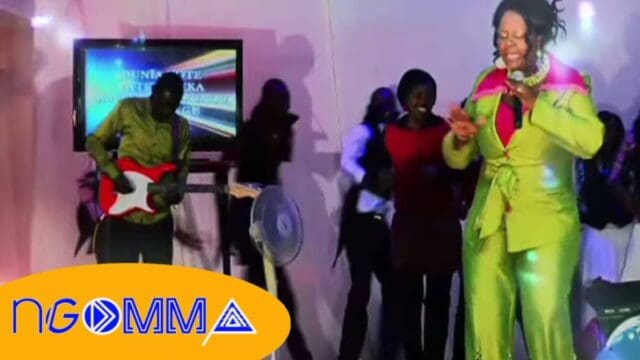 Mapambo nguvu utukufu, utakatifu heshima enzi… ni zako Mungu wa Miungu..
Song: Mapambo
Artist: Rev Kathy Kiuna and Jcc Praise and Worship
Audio: Romeo
Directed by: Paul Mukoma
Video: Princecam Media
About Rev. Kathy Kiuna
Rev. Kathy Kiuna is the visionary of the Daughters of Zion Ministry which is an off-shoot of Jubilee Christian Church that Ministers to the women. She is married to Bishop Allan Kiuna, the Visionary and General Overseer of Jubilee Christian Church.
Her call to the woman was established through her husband Bishop Allan Kiuna's leadership and Mentorship and in the year 2003 the DAUGHTERS OF ZION MINISTRY was birthed.
Through the years God has tremendously used her to minister to women from all walks of life with manifestations of barren wombs opened up, countless numbers of women's lives healed, transformed and marriages restored.
WISDOM , UNDERSTANDING AND KNOWLEDGE! It takes humility to say I don't know and therefore I need wisdom knowledge and understanding but if you have the humility to seek those three, your life will be on an upward trajectory and you will become a testimony.
Source-https://www.spreaker.com/
VIDEO: BACK BY PUBLIC DEMAND-Mapambo – Rev Kathy Kiuna