Eugene Wamalwa Political Somersaults: Pambazuka coalition collapses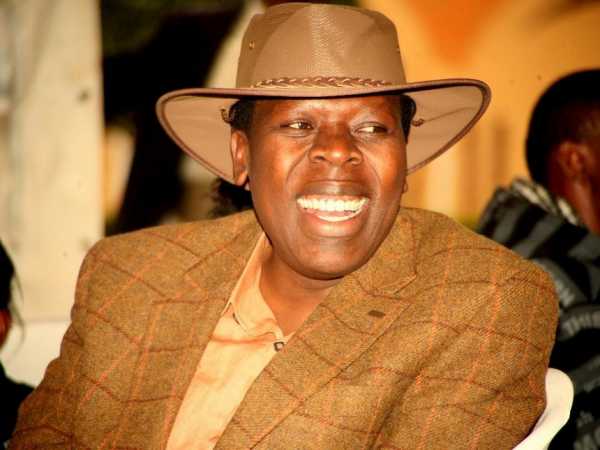 The alliance which brought together New Ford Kenya-NFK, Federal Party of Kenya-FPK, National Vision Party-NVP and the Shirikisho Party was terminated Saturday and the Registrar of Political Parties informed of the decision.
National officials of FPK, NVP and Shirikisho Party led by NVP's national vice chair Benter Opande cited failure of Justice and Constitutional Affairs Minister and New Ford Kenya leader Eugene Wamalwa to consult with the rest of its partners to dealings with other parties as the main reason for the fall out.
Speaking Saturday at FPK offices in Nairobi, Ms. Opande expressed concern on the political approach taken by NFK saying it had failed to behave honorably within the coalition.
"In the last two weeks, Kenyans have watched as New Ford Kenya engages in disgraceful political somersaults while pretending to speak for the Pambazuka Movement" said Opande
She said all the three parties will hold their respective national delegates conference to chart the way forward.
"This kind of political prostitution is unacceptable to those who founded the Pambazuka Coalition hoping it can provide a middle ground ahead of the 2013 general elections" Opande added.
The partnership was formed on 4th December but Wamalwa has in the recent times engaged in talks with the Eagle alliance led by Peter Kenneth and Raphael Tuju with an aim of forming another partnership.
UDF party leader Musalia Mudavadi and Wamalwa on Wednesday this week said time had come for them to unite and work together.
Mr Mudavadi said the Luhya community had registered 2.4 million voters and should vote as a block for one of their own to enable the region to produce the next President.
Wamalwa on his part indicated he was ready for talks with the UDF leader to ensure the region comes up with a single presidential candidate to battle it out with Cord's Raila Odinga and Jubilee's Uhuru Kenyatta.
Mudavadi and Eugene are believed to be discussing the possibility of forming an alternative alliance  to field a single candidate from Western Province.
Source:kbc.co.ke
Eugene Wamalwa Political Somersaults: Pambazuka coalition collapses