It's Hotelmania as big names change Nairobi's skyline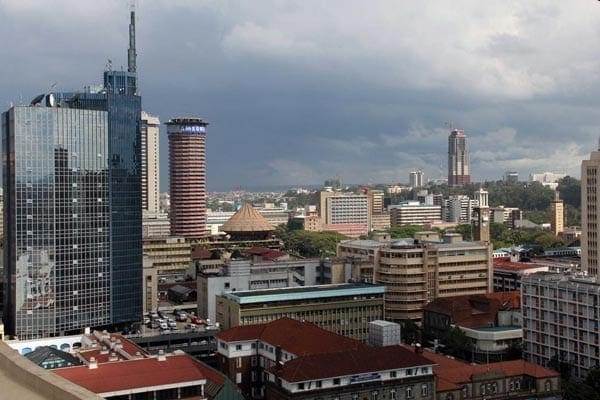 If you have used Chiromo Road, you might have been distracted by the fast-rising building just before you enter the Westlands roundabout from the Nairobi CBD.
That's the Villa Rosa Kempinski which open its doors to the public in a few months' time.
The lead exterior architect for the imposing edifice is Sympion, the biggest architectural firm in East Africa, while international design consultant DWP is working on the interiors.
The decision to go Mediterranean, architecturally that is, seems to be already paying off based on the attention the structure has been receiving, despite the fact that the curves belong to another era altogether.
Mediterranean architecture has spread over the centuries from Mediterranean Europe of the Early Renaissance to modern United States, and now to the Nairobi.
The style encompasses fountains, porches, corbels and wrought iron details.
Normally, houses using this approach are designed with shallow tile roofs that slope, making a wide overhang, a stucco exterior, scrolled or tile-capped parapet walls and articulated door surrounds, Symbion informs us.
Some of the most attractive cities in the world boast this architecture, which is complemented by attractive locations and invaluable historical heritage.
Among them are Rome, located near the Mediterranean coast; Nice, located on the French Riviera; Barcelona, with its strange architecture; the historical Athens; the massively walled Dubrovnik; Genoa, the jewel of the Italian Riviera; Valencia, the coastal tourist paradise of Italy; Monaco, the symbol of royal glamour and elegance; and La Valletta, Malta's capital whose impressive Mediterranean architecture makes it look like some sort of fortress.
Kempinski Nairobi will have 200 rooms and suites distributed on 10 floors and a presidential suite on the top floor, giving the occupants a less disturbed view of the city.
It also has a ballroom with a sitting capacity for 500, a spa with nine treatment rooms, and a fully equipped fitness centre.
The furniture and fixtures have been sourced from various parts of the world, while the interiors will have some of the best stone finishes available locally and internationally, according to Symbion.
The luxurious hotel chain is fast-tracking its expansion around the world and is expected to be one of the most expensive, if not the most expensive, hotels in Nairobi.
"We are here to offer luxury and perfection to our clients and we will bring in class in our unique ways," Kempinski Nairobi General Manager Bernard Mercier told DN2.
Despite being in existence for over a century, there are only 73 Kempinskis in the world, located in 32 countries .
Kempinski is present in Sweimah in Jordan, Bansko in Bulgaria, Budapest in Hungary, Belek in Turkey and Berlin.
In North Korea, the hotel chain is building the world's tallest hotel, while its presence in Africa includes footprints in Djibouti, Egypt, Namibia and Chad.
The chain's strategy is to create one of the world's most desirable and luxurious hotels, where hotels are either trophy hotels or market leaders.
"We are keen not to have so many hotels because we want to maintain our standards of luxury, and the smaller, the better," Mercier said.
Little wonder the Nairobi project is one of Kempinski's largest expansions since the hotel chain was founded in Berlin in 1897.
Mercier says the era of expansion is nigh for them.
"We will grow to 116 hotels (the age of the hotel chain) and from then we will open one hotel every year."
The coming of Kempinski to Kenya is part of the expansion focus that is currently ongoing in China, the Middle East and Africa.
To achieve their expansionist targets, the chain's managers plan to set up hotels in South Africa, Rwanda, Ghana, Angola, Zimbabwe, Mozambique, South Africa and Tanzania by 2015.
They also plan to establish a number of lodges in Malawi, Zambia, Botswana and Zimbabwe during the same period.
The management is Nairobi remained cagey about how much it would cost to spend a night at their address, instead explaining that they will "look at prices of other luxurious properties and price ourselves like them or higher".
Villa Rosa Kempinski will compete with other high-end hotels in Nairobi that are distinguished by their prime locations and quality of service.
Some of five-star rivals include are the Nairobi Serena, Laico Regency (formerly Grand Regency), Windsor, Holiday Inn, East African Safari Club (Lilian Towers), The Stanley Hotel, Safari Park & Casino, InterContinental, Panari Hotel, the Hilton, and the Norfolk Hotel.
Other luxurious hotels include Crowne Plaza, Tribe Hotel, Sankara, Giraffe Manor, Ngong House, Karen Blixen Cottages, Palacina, Windsor Golf and Country Club, Southern Sun Mayfair, Jacaranda and Ole Sereni.
Each of Sankara's rooms has an oversized work desk with ergonomic chairs, allowing guests to work in peace and quiet.
It has marble bathrooms with walk-in rain showers and luxurious amenities, while guests can choose to unwind in its award-winning Angsa Spa by Banyan Tree, the first in Eastern and Central Africa.
Safari Park Hotel is surrounded by 50 acres of beautifully manicured gardens and offers a selection of 204 tastefully manicured rooms with private and rear and front balconies.
The hotel has five speciality restaurants that are uniquely decorated in traditional themes.
Fairmont has welcomed royalty, statesmen and stars alike to its tranquil courtyards for relaxed terrace dining and its famed lobby bar.
The Tribe Hotel's interior features items of art, craftwork and furnishings from all over the continent.
Guests to the hotel can get pampered in its Kaya Spa that makes use of specially developed treatments to bring a sense of harmony to body and mind.
There is also the grandeur of recently opened properties such as Eka Hotel on Mombasa Road, and Boma in South C.
The two added 170 and 140 rooms respectively to the luxury hotel market this year.
And more hotels are still angling for a slice of the luxury market, with at least five top-end properties expected to open their doors in the next year or so, adding 900 more beds to the city in the sun.
Some of those eying a piece of the pie include global chains Radisson Blu, Park Inn by Radisson, Lonrho Hotels and Best Western.
In the next one year, Leisure Park Hotel, a 126-roomed property near the Nairobi Arboretum currently under construction, will open its doors, while by mid-2013 the Belgium-based Rezidor Hotel Group, which is behind the Radisson Blu, will open another 126-bed boutique hotel, Park Inn by Radisson, in Westlands.
Hemingways Collection, which owns luxury properties in Watamu, Malindi and the Maasai Mara, is putting up finishing touches on its 45-room luxury Nairobi property, set to be opened early next year in Karen.
Source:nation.co.ke
It's Hotelmania as big names change Nairobi's skyline