Johnnie Carson, Odembo and Akinyi conspiracy in pressurising the US against Uhuru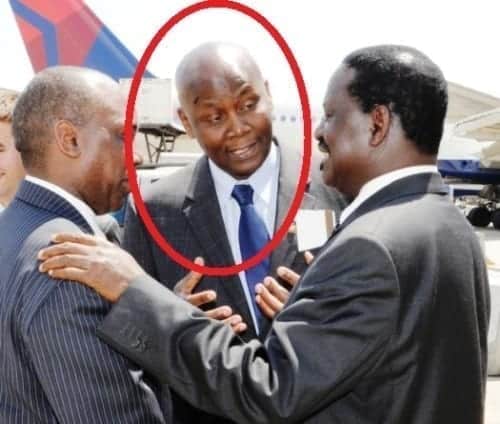 Saturday February 9, 2013 – As you are aware, The U.S. Assistant Secretary of State for African Affairs, Mr. Johnnie Carson, has issued an ambiguous and veiled threat to Kenyans should voters elect Deputy Prime Minister Uhuru Kenyatta and Eldoret North MP William Ruto to the Presidency on March 4th.
We at the Kenyan DAILY POST ,went ahead to investigate on why  Mr Carson differed  with his  boss – President Obama on the  American  policy, if  the two ICC  indictees  form the government on March 4th.
Sources says the confusion surrounding the official position of the United States of America regarding Kenya's forthcoming presidential elections is corrupted by the influence from Kenya's ambassador to the United States,
Mr. Elkana Odembo
together with the Kenyan Consul General to the US (Los Angeles), Mrs. Wenwa Akinyi.
These two very high ranking Kenyan diplomats are relatives of CORD Presidential flag bearer Raila Odinga. Mr. Odembo is Mr. Odinga's in-law while Mrs. Wenwa Akinyi is Mr. Odinga's sister.
It is alleged that the two met Mr. Carson privately in Washington DC, immediately after US President Barack Obama, released a video message to Kenyans reiterating, among other things, the US's wish for a Free and Fairelections, and that Mr. Obama's Administration does not endorse any Presidential Candidate
They urged Mr Carson to counter "Obama's message" of goodwill to Kenyans with threats of economic sanctions if they elect Uhuru and Ruto on March 4th.
It is also alleged that the two have vested family interests in representing the political interests of Raila Odinga as their primary duties while pushing their diplomatic obligations to the periphery, relative to their unquestionable loyalty to Mr. Raila Odinga.
Johnnie Carson, Odembo and Akinyi conspiracy in pressurising the US against Uhuru