Africa's Floating Hotel With Underwater Hotel Rooms In Zanzibar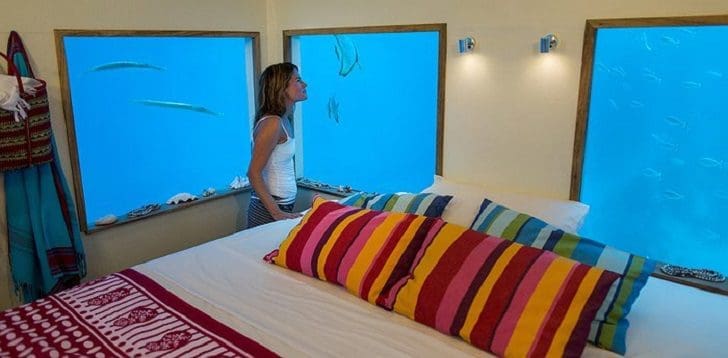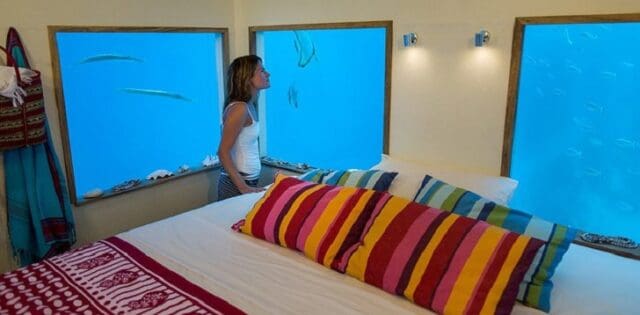 Africa's first floating hotel complete with underwater hotel rooms was  opened at the Manta Resort in Zanzibar on the 1st November 2013. Beautiful is not even the word to describe the view from inside the rooms as you watch fishes swim past your windows during the day and the night is magical as you literally sleep with the fishes.
The floating hotel, designed by Swedish engineers, is made up of three levels – some above water, and some under it. There are a number of underwater rooms in the world in places like the Maldives and Stockholm, but this one becomes the very first of its kind in Africa.
Check out some of the amazing photos,
Underwater view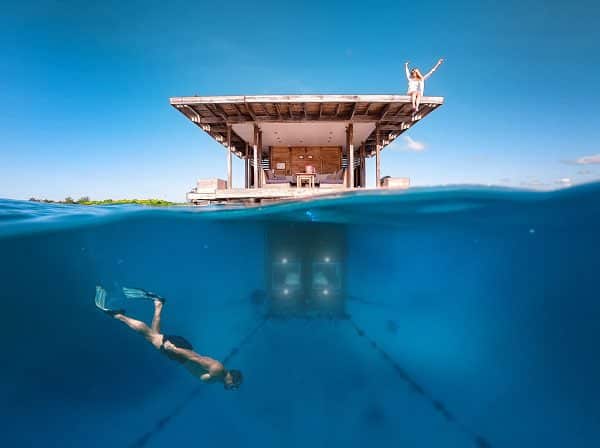 Fish swimming past windows
-niaje.com