Children of super rich: The schools they go to and who they marry

Children of super rich: The schools they go to and who they marry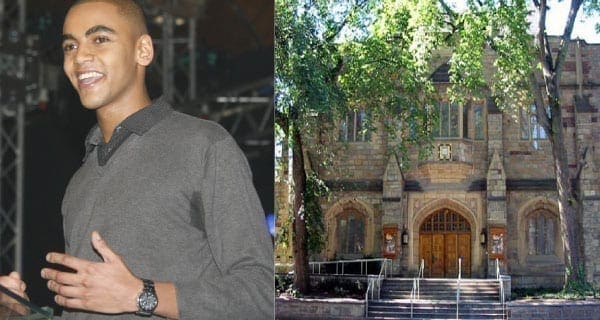 NAIROBI, KENYA: The super-rich, as American writer F Scott FitzGerald told us, are different from me and you.
You don't hang out with them, the closest being a magazine feature you read, the odd paparazzi snap you stared at, the TV news you watched. In any case, your parents, wizened by inflation and the vagaries of VAT, took you to Ndururuno Primary, Huruma,  far from the exclusive academies  they attended.
By the way, they do not pay what reads like kidney transplant fees in Kenya's elite schools for sport. Neither do they graduate to Ivy League universities just to be 'seen at.'
The exclusive schools, neighbourhood quarantined in affluent seclusion and sports club memberships, are part of preparing them to run the family empire, when not ensuring they marry among themselves away from the hoi polloi of the Third World.
Economist Nidd Ngoro explains that this deliberate conditioning is meant "to ensure  it is easier for them to grow into influence and maintain power and authority."
Being snobs is no longer part of the curriculum for the privileged.
When Uhuru Kenyatta was inaugurated as President in March, daughter Ngina's photos of her clubbing ways did the rounds on the Internet in a manner that suggested "she's like one of us."
Confidence and sense of entitlement is another trait that effortlessly rub's off, making them chips of the old block. Remember   Peter Kenneth's Presidential launch and son Andrew Kenneth's  persuasive speech that captured the attention of Kenyans?
Andrew is yet to graduate with a degree in law and sociology from UK, and  like his father join  politics.
To execute an 'Andrew moment,' the Ndururuno Primary product has to join the Debating Club to master that while sandpapering "my name is nani" English.
Schooling plays an integral role in all the parental system of deliberate conditioning.
Nana Gecaga, daughter of Udi Gecaga and 'Jeni' Kenyatta, the first President's daughter, is the CEO of PR firm Bora Ubora. Nana attended Cushing Academy, USA.
Among the notable alumni of Cushing is Jigme Khesar, current King of Bhutan.
Rubbing shoulders with such means meeting your kind even back home. Nana was once rumoured to be dating Fidel Odinga before being linked to a married politician's son who is also said to be her baby daddy.
Fidel, on the other hand, attended Hillcrest High School (New York) and University of Birmingham, UK.
Nana's brother Jomo Gecaga, Personal Assistant to President Uhuru and previously a First Officer at the Ministry of Foreign Affairs went to the prestigious Eton College in Windsor Berkshire.
Founded by King Henry VI in 1440, proud Etonians include the British Royal Family, Prince William and Prince Harry. The nineth British Prime Minister, James Cameron as well.
A senior official at the Office of the President once whispered to The Nairobian that President Uhuru wants to see Jomo settling down. When he was at Foreign Affairs Jomo literary lived on the plane, globe-trotting with his suitcase! It was rumoured that   'wazees' were looking for a suitable bride for him.
That aside, the other Kenyan to have attended Eton besides Jomo Gecaga is Tom Cholmondeley, great grandson of influential colonial settler Lord Delamere.
Jomo's sister, Soiya Gecaga, went to the prestigious and "highly selective" Phillips Academy in Massachusetts, USA.
Just so you know, that is the school George W. Bush, former American President (and his father, Senior Bush), Prince Rahim Aga Khan and Hafsat Abiola attended.
Solicitor Soiya, who from Philips Academy proceeded to University of St Andrews in Scotland (where Britain's Prince William met wife Kate Middleton) is the founder and executive director of "We the Change" Foundation.
This kind of learning, expensive as it is-old money is there to burn any way-don't school to later complain about rising unemployment and how Kazi kwa Vijana and Uwezo Funds are being misused.
Former Vice President George Saitoti's son, Zachary  Musengi studied art foundation, photography and graphic design at University of West England.
Zachary, who is often spotted in showbiz circles but hates publicity to bits, currently owns Shifteye Gallery and Cranium Ink companies.
And they have the time to follow their hearts and fashion careers out of what the Ndururuno product would consider a hobby.The daughter of Kisumu Senator Anyang' Nyong'o, Lupita, went to Rusinga School before graduating from Hampshire College with a degree in film and theatre studies.
She subsequently enrolled in the acting programme at the Yale School of Drama. She is now famous for her latest film 12 Years A Slave.
Lupita was once rumoured to be dating film maker Alexandros Konstantaras, who is now married to actress Lizz Njagah. The two denied these claims after being confronted by Lupita's family.
President Uhuru's children
Jomo and Ngina are some of the students who sang 'Lift Up Your Hearts' school song at the prestigious Hilton College and its old rival, Michaelhouse in KwaZulu Natal Midlands, South Africa.
Jomo has interest in music production. In 2011, Jomo was an intern at Johari Cleff Studios owned by Bruce Odhiambo, who was his father's classmate at St Mary's School, Nairobi. Muhoho 'Mo' Kenyatta, recently showcased his designs at the 2013 Kenya Fashion Week.
'Mo' is head of production at Nomadic Kenya, a fashion line he founded with friends from Peponi School including Royal Media Services MD's son Waruru Wachira as the head of marketing.
Nomadic makes their clothes from Khangas, and these include trousers, harems and shorts.
When not following their hearts, their parent's influences plays a part too.
Kenya Airways CEO Titus Naikuni's son, Tatiya Tukero, studied mathematics in the UK, but is also currently taking flying lessons.
Some steer clear of daddy's career path.
Raila Odinga's daughter, Rosemary Odinga studied social criminal justice at Howard University between 2002 and 2004. She then worked at Buckle Up America, a road safety outfit, in between renovating and selling old houses.
Raila's youngest daughter Winnie graduated with a degree in political science at the Drexel University in Philadelphia, USA.  Afterwards she worked at the Western Union as a social marketer and discovered that she had a love for marketing. She enrolled for her MBA at the University of Dallas from 2004 to 2006.
And so it goes with inter-breeding. Former Bungoma Senator Moses Wetangula's daughter Sylvia is married to fellow lawyer Steve Biko Adema, a relative of the Odingas.
Expensive schools
The rich know cheap is expensive in the long run, especially if ignorance is on the cards. Their schooling thus costs pretty penny. Take Brookhouse where pre-schoolers pay Sh24, 000 per day. It costs Sh450,000 per year for a two-year old child  while  boarding and tuition in senior years that is 12-13 is Sh700,000.
This excludes Sh18,000 per term for individual music lessons and hiring music instruments and Sh37,500 for transport.
Caution money alone costs Sh200,000 payable one for boarders and Sh100,000 for day scholars. It costs about Sh9.1 million to complete primary and secondary education in this elite school in Karen, Nairobi.
The curriculam is not GHC and such, but goes beyond knowing where River Nyando is on the Kenyan map. Education here is based on six pillars:   internationalism, democracy, environment, adventure, leadership and service.
There are only two schools in Africa that are members of Round Square International, a group of schools who teaching go beyond academia. The two schools are in Kenya: Starehe Boys' Centre and Brookhouse!
Expensive schools allow for exchange programs.
In 2009, students from Kettes College – where former British Prime Minister Tony Blair studied – "exchanged notes" with their counterparts in Kenya's Peponi, Banda and Pembroke House Schools .
In December 2012, a group of 22 children from St Andrews Turi travelled to London on a week of immersion into the music and culture of London for a sense of "internationalism" One of the top achievers at St Andrews Turi is Peter Anyang' Nyong'o, a relative of Kisumu Senator Prof Anyang Nyong'o.-standardmedia
Children of super rich: The schools they go to and who they marry