Kenyan Businesman David Karangu named among top investors in US
Kenyan Businesman David Karangu named among top investors in US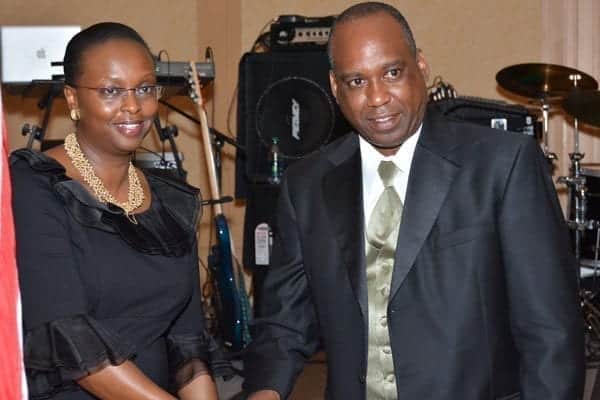 A Kenyan entrepreneur has been named among the top ten most successful businessmen in Georgia, US.
David Karangu was Friday named by Black Enterprise Magazine, a reputable US business publication, as one of the key players in the economic thrust of the state of Georgia.
His Atlanta-based motor dealership company, the Ivory Chevy Auto Group, grossed over $100 million (about Sh8.6 billion) last year.
The company has also been ranked among of largest minority-owned enterprises in the United States.
Karangu, 46, becomes the first African immigrant to make it to the coveted list.
"As the owner of one of the top-grossing metropolitan Atlanta-based businesses, he joins a small but significant list of iconic African Americans who shape the economic landscape of this country," says the magazine's annual report.
The magazine honours men and women with a proven record of prudent money management and use of technology in business.
It also highlights companies in which individuals have at least 51 per cent of controlling shares, if they are listed in the stock market.
"I am very excited about this. I especially love it when they refer to me as a Kenyan entrepreneur based in the US," he told the Nation at his Atlanta home.
BUSINESS INTERESTS IN KENYA
Mr Karangu has vast business interests in Kenya too, with the bulk of his investment being in real estate. His US-based company employs over 100 people, mostly Americans.
Over the years, he has been involved in philanthropic work both in the US and in Kenya, which, last year, earned him the Moran of the Burning Spear (MBS) award from then Kenyan President, Mr Mwai Kibaki.
In 2007, Karangu moved from the smaller Georgia city of Augusta to Atlanta after he sold a chain of dealerships around Georgia, opting to consolidate his finances and concentrate on a bigger business he had bought in Union City, about 20 kilometres from the city of Atlanta.
Throughout his career, Karangu has owned several other dealerships including Mercedes-Benz of Augusta and BMW of Columbia in South Carolina.
His journey began in Atlanta 1967. Though born in United States, he moved to Kenya as a little boy.
After graduating from Nyeri High School, he moved back to the US, enrolling for a bachelor's degree in Business Management at Morgan State University, Maryland, where his father was a professor.
After college, Karangu worked for many dealerships, among them, the Ford Motor Company in Jacksonville, Florida. "I had always loved cars since I was a little boy. During my stint as an employee, I made up his mind that the automobile industry was going to be part of his future," he told the Nation on Friday.
He opened his first dealership at the age of 30, becoming the youngest Ford dealer in the United States.
In 2005, he opened a Mercedes Benz dealership in Augusta, Georgia. This turned out to be his crown jewel, setting new records in the region. His being one of five African Americans in History to own a Mercedes dealership was a subject of mainstream US newspaper reviews.
He went on to own a BMW dealership in Columbia, South Carolina, followed by a Volkswagen and Subaru dealerships in the same state.
In 2010, he bought one of the biggest dealerships in Georgia which has won him unprecedented recognition by both the state government as well as the business fraternity in the US.-nation
Source-nation
Kenyan Businesman David Karangu named among top investors in US