Muthama at it again, plans defamation suit against Alfred Mutua
Muthama at it again, plans defamation suit against Alfred Mutua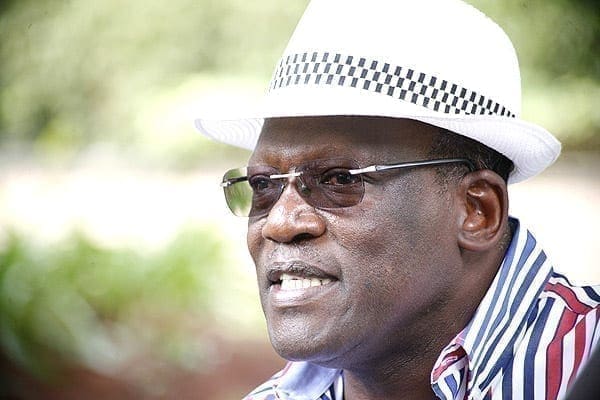 MACHAKOS, KENYA: Machakos Senator Johnstone Muthama is planning to move to court to press a defamation suit against Governor Alfred Mutua.
Muthama claims to have been libeled by Dr Mutua during an interview in which the governor was hosted by a local TV station in 9pm prime news program.
The outspoken senator claims Mutua made false and damaging comments about him that have subsequently caused injury to his reputation.
I have never met Governor Mutua neither have I ever telephoned him or made any form of communication with him seeking to collude with him to embezzle funds meant for the county as he sensationally alleged during the live interview on a national TV,Muthama told Standard.
He said his lawyers are currently studying the case, and will be soon filing a suit in court. "I want to prove Governor Mutua is a liar, and it will be upon him to prove his allegations which have caused untold injury to my reputation as a respected leader and international business figure, he added.
Muthama further claimed he has obtained video clips of the said broadcast which he said he intends to use as part of his argument in court. I have never lifted my phone to call Dr Mutua to discuss any matter and if Mutua thinks so, then it must have happened in his dreams-and that would make him an exceptional dreamer,Muthama charged.
Mutua and Muthama have been embroiled in a series of wrangles which have prompted Wiper party leader Kalonzo Musyoka to intervene.
During the launch of New Machakos City and investment program last week in which President Uhuru Kenyatta was in attendance, the former Vice President told the gathering he would speak to Muthama to stop pestering Mutua.
"I am Muthama's party leader and I will talk to him to stop interfering with his governor for the sake of the county's prosperity," Kalonzo said
Muthama at it again, plans defamation suit against Alfred Mutua