Quit call by Ruto ally, Charles Keter rocks Jubilee Coalition
Quit call by Ruto ally, Charles Keter rocks Jubilee Coalition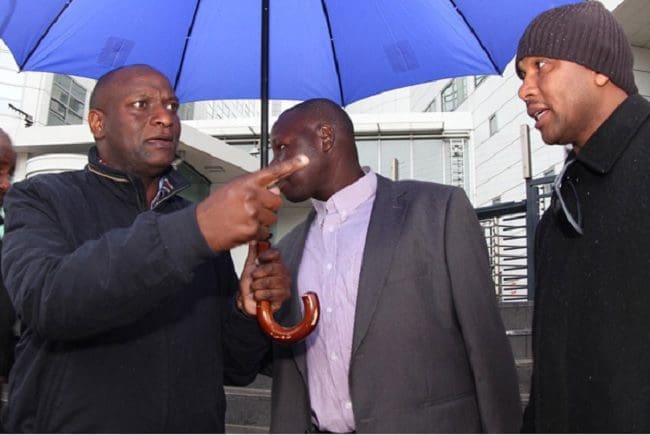 A senator allied to Deputy President William Ruto has demanded the resignation of more than 10 top government officials whom he accuses of "coaching witnesses" to implicate Mr Ruto at the International Criminal Court.
In a statement likely to rock the Jubilee Coalition, Kericho Senator Charles Keter — one of Mr Ruto's closest allies — sensationally called for the resignation of the unnamed officials, threatening that if they did not, they will be forced out of office.
"They are over 10 people and they know themselves very well.
I would rather they just leave before they are forced out because we are not very comfortable working with people who can engineer a case," he said.
Mr Ruto was elected alongside Mr Uhuru Kenyatta in the March 4 elections.
The President and his deputy are facing crimes against humanity charges at the ICC.
The senator's allegations are similar to those made by Mr Ruto's lawyers at the International Criminal Court when they cross-examined the third witness in the case facing the Deputy President.
Some of the officials in question were top civil servants in the Internal Security ministry under the then President Mwai Kibaki and were inherited by the Jubilee administration.
While declining to name the officials, Mr Keter also claimed that some of them were also instrumental in designing the case against Mr Kenyatta, who served as Deputy Prime Minister under Mr Kibaki.
"The Deputy President should be busy managing affairs here.
It is so embarrassing he has been dragged into a case he knew nothing about," Mr Keter said.
"Now what is more appalling is that some of those who fixed him are here and pretending to serve him. This we can't allow."
Mr Keter first made the allegations at a funds drive in Litein Town on Sunday.
An angry Mr Keter had at that time asked Mr Kenyatta and Mr Ruto to sack the officials on grounds that their presence in government was causing unnecessary tension.
"I think it is a shame that the same people who wanted to fix Ruto are sitting comfortably in government.
How do you serve the government of the person you wanted to jail?" he asked during the funds drive.
According to Mr Keter, the officials went out of their way to bribe witnesses to travel to The Hague with a view to giving false testimony before the ICC.
Questioning the officials' loyalty, Mr Keter wondered how they could serve the same leader they had "worked so hard to nail through false testimonies".
He threatened to mobilise like-minded politicians to use all available means to kick the officials out of government if Mr Kenyatta and Mr Ruto fail to sack them.
"We cannot keep on sharing power with such individuals. Some of us are not ready to negotiate with such people.
We are not going to do that because we want the truth to prevail and we do not know where the loyalty of these people really is," he said.
He was supported by MPs Benjamin Lang'at (Ainamoi) and Leonard Sang (Bureti).
Source-https://nation.africa/kenya
Quit call by Ruto ally, Charles Keter rocks Jubilee Coalition