Rift Valley leads in infidelity as marriage faces stern challenge

Rift Valley leads in infidelity as marriage faces stern challenge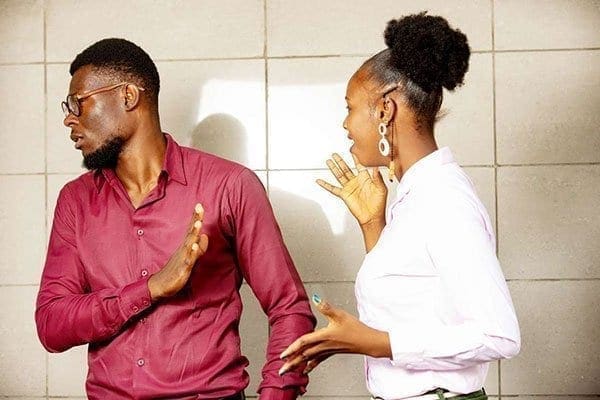 Majority of the respondents in category D in the social class have caught their partners unfaithful with Rift Valley Coast region recording the highest percentages followed by Coastakes the lead in infidelity cases as per the survey. Among the reasons for infidelity given are distance between couples, domestic quarrels, pursuit of a thrill, sexual dissatisfaction and emotional disconnection between the couple.
"I love my fiancé, but if she is away I get lonely and seek solace in the arms of another woman," said one respondent from Eldoret town.
The survey aimed at understanding if infidelity is actually a deal breaker in different relationships and marriages, why it seems to be so prevalent and the regions in which infidelity is tolerated or not according to religion, level of education or type of relationship.
The results were varied. Seventy six per cent of those in relationships in the Rift Valley that fall in the working class category have at one point or another caught their spouses cheating on them.
"Traditionally, some of these regions are polygamous. So some cases may be of women talking about their husband's involvement with the other wife. Again, it must be said, that many women do not know the existence of a second woman in their husbands lives," Prof Halimu Shauri, a sociologist and a lecturer at Kenyatta University's Pwani Campus told The Standard on Sunday.
Shauri says the problem of infidelity can however not only be attributed to cultural practices.
"Many people take courtship for granted. Many people get into relationships based on observations founded on lies. Once they settle down they realise they are in it with the wrong person so they look elsewhere," he says.
Tolerated
Coast region is second with 67 per cent of those polled confessing to having caught their spouses cheating. Twenty per cent suspect their partners are cheating on them while another 14 per cent were informed of their spouses meandering ways.
According to the survey, 54 per cent of couples from the Coast believe that money is a major cause of infidelity. Other regions also cite money as the leading cause of cheating in relationships.
"We have always been talking about the issue of sugar daddies and sugar mommies. As the tourism season peaks, many wives will watch their husbands leave their matrimonial homes and spend the next few months with their white wives. Same as men," Susan Mghale, a hotelier in Kilifi said.
She said these arrangements are tolerated because they play part in sustaining a family's budget.
Rev Lambert Mbela of Redeemed Gospel Church in Mombasa says infidelity is currently one of the biggest challenges in the church at the moment.
"It used to be out there in the world, but now it has come to the church too," he said. "People have no family values any more and our children are exposed to programmes on TV that glorify infidelity."
"It is a necessary evil that many families live with. The figures might even be higher than this," she adds.
Nairobi ties with Coast at second position with 67 per cent of couples indicating they also caught their spouses cheating on them.
"These are trying times for the marriage institution. But with God's grace and a bit of perseverance, it is a storm that many couples can avoid, and if they find themselves there, they can overcome," Christ Is The Answer Ministries Nairobi pastor Gilbert Jumba said.
In the capital city, 44 per cent of those polled said sexual dissatisfaction was the main reason for infidelity. Money came second with 9 per cent saying alcoholism was the main reason for straying.
Suspicious
Eastern Province came third with 63 per cent saying they have caught their spouses cheating on them. A further twenty four per cent remain suspicious of their partner' ways.
While 13 per cent, though neither suspicious nor with concrete evidence, have been told of their spouses unfaithfulness.
Majority of the unfaithful in these regions are after financial gain, the survey indicates.
"It is only women who are unfaithful. Men were created to be patrons of all that is around them. By nature and by religion, we are even allowed to be polygamous so we cannot be unfaithful. It is the women who are straying," Maendeleo ya Wanaume chairperson Ndiritu Njoka said.
Central lies fourth with 50 per cent of those polled having caught their wives or husbands cheating on them.  21 per cent remain suspicious while 21 per cent have been informed by a third party of the elephant in the room. For Central, the main motivation for infidelity is sexual displeasure. Alcoholism comes second.
"The problem is that a lot of women don't want to put in effort in their relationships and in their daily endeavours. Many are just in relationships to live off the men in their lives," says politician and activist Orie Rogo Manduli.
Manduli says that the value systems in marriage and life have changed.
"Countrywide, relationships are no longer about value systems. A man will propose to a woman because he likes the way her hair falls on her face. It is no longer about continuity," she said.
The former beauty queen says in the past marriages were built on respect, which is no longer the case.
"This means the couple respect was not only maintained within the house but in the community. There was respect to the in-laws, friends, neighbours and everyone known to them."
In Nyanza 36 per cent of the working class have been caught cheating by their spouses. A similar figure suspects the other half of infidelity while 21 per cent have been told by a close friend of their spouses' affairs.
Poverty
"Polygamy has played a large part in fostering infidelity within this region. Times have changed and when men bring in other wives into the home, mistrust ensues between them and the previous wives who might also end up seeking solace from other men," said Bishop Julius Otieno, the vice chairperson of the Nyanza Council of Church Leaders.
Other than polygamy, Bishop Otieno says poverty is another leading cause of infidelity in the region.
A 2009 report by the World Bank put Nyanza's poverty rate at an average of 65 per cent. The poorest constituency being Kuria, which had a poverty rate of 80 per cent with the least poor being Migori at 43 per cent.
"Women from poor households will in many cases be tempted into infidelity in order to meet the needs of their children. Unless we get these women an alternative income generating activity, many will continue to wonder out of their marriages to do basic things like feed their children," he said.-standardmedia.co.ke
Rift Valley leads in infidelity as marriage faces stern challenge