MEET PASTOR WITH SEVERAL TALENTS AND CAREERS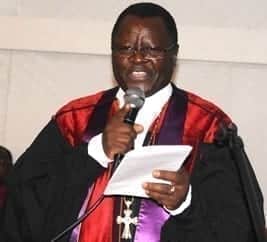 Rev. Dr. Joseph Kimatu is a University Professor,  a Musician and is the Reverend/Pastor in charge of the New Tumaini Church in Springfield, Massachusetts.  With all his trades and careers, he certainly changes the theory which says, " Jack of all trades but a master of none" because he has not only mastered, but he has even gone further to Doctorate.
This revelation was made on 8th. of December 2013 at St. Stephene's
Anglican Church in Lowell, MA.  At a very colorful ceremony presided over by Rev. Samuel Kimohu and Rev. Jeremiah Githere, Rev. Dr. Joseph Kimatu and his wife broke record in Massachusetts, as the first clergy man and his wife to produce a CD.
During the launch of their first Christian CD, they drove the entire congregation  dancing to the floor of the church with the best of their skills. Everyone  in the church, stood up to the music when the two lifted their wonderful voices through the microphone.  Everybody felt energized because no one imagined that a Rev. and a Professor, would be able to successfully  venture into music.  We were all thrilled. Rev. Dr. Kimatu and his wife will live as examples, and their wonderful music will continue to spread the word of God to Many people, and many will be blessed.
By Isaac Newton Kinity.