Trial of Kenyan accused of marrying Maine man then claiming abuse delayed until Tuesday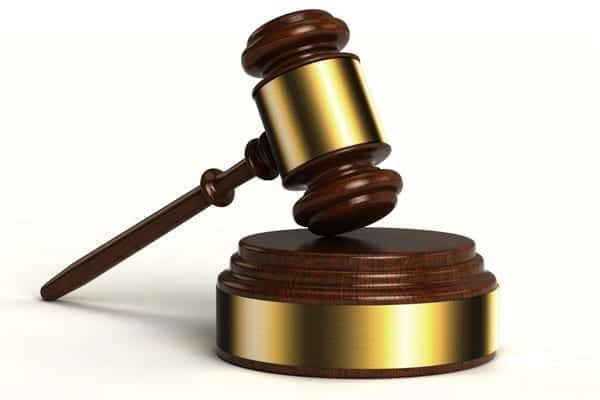 BANGOR, Maine — The jury trial of a Kenyan woman accused of being part of a marriage fraud scam and falsely claiming she was abused that was scheduled to begin Monday in U.S. District Court in Bangor has been delayed until Tuesday.
U.S. District Judge John Woodcock delayed the trial for the convenience of jurors and witnesses traveling long distances after Sunday's snowstorm, according to the court clerk's office in Bangor.
The trial is scheduled to conclude Thursday.
Margaret Kimani, 30, of Springfield, Mass., allegedly married a Maine man in Lewiston on Dec. 30, 2003, nearly two years after her visitor's visa expired Feb. 3, 2002, in order to gain U.S. citizenship more easily.
Kimani was indicted by a federal grand jury in August 2012 on conspiracy to defraud the U.S. but was not arrested until 13 months later when she returned from a visit to her native Kenya. She has been held without bail since her arrest Sep. 5, 2013, at JFK International Airport in New York City.
Kimani is one of nearly 30 African and American citizens who have been charged in federal court in Maine in connection with the scheme hatched by Rashid Kakande , 40, of Lexington, Mass., and James Mbugua, 52, of Springfield, Mass., according to court documents. The men had family connections in Lewiston.
Kakande was sentenced in June 2011 to two years in prison after being convicted of the same crime of which Kimani is accused. He also was ordered to pay a $20,000 fine. Kakande was released in August 2012, according to the U.S. Bureau of Prisons' Inmate Locator website. He was expected to be deported.
Mbugua disappeared in 2010 before he could be tried and is listed as a fugitive on the court's electronic case filing system.
With the help of a small network of Maine residents — friends who recruited family members and other friends and even neighbors — Kakande and Mbugua arranged sham marriages for a fee, according to court documents. U.S. citizens were paid at the marriage ceremony and again when they falsely signed immigration documents and attended interviews with immigration officials.
The man Kimani married but never lived with, according to the U.S. Attorney's Office, has not been charged, so he is not being named by the Bangor Daily News. Kimani's husband was drawn into the scheme by a friend, Henry Swan, 38, of Lewiston, who was persuaded by Kakande and Mbugua to marry an African woman, according to the trial brief filed by the U.S. Attorney's Office in Kimani's case.
Swan pleaded guilty to conspiracy to defraud the United States in February 2011 and was sentenced four months later to four months in prison followed by three years of supervised release. Swan, who was released in October 2011, according to the U.S. Bureau of Prison's Inmate Locator website, also was ordered to pay a $6,000 fine, the amount the judge said he was paid. Swan is expected to testify against Kimani.
Although Kimani's husband provided her and Mbugua with identification documents, tax forms, passport photos, a birth certificate and signed documents on her behalf, he was never interviewed by immigration officials, according to the trial brief. In July 2006, Kimani filed documents under the Violence Against Women Act in which she falsely claimed her husband had been physically, sexually and emotionally abusive.
The act permits "a lawfully admitted alien who has been subjected to abuse by her U.S. citizen spouse to petition for permanent residence in the United States without the knowledge or approval of the U.S. citizen spouse," Assistant U.S. Attorney Gail Malone, who is prosecuting Kimani, said in her trial brief.
Kimani was awarded in March 2010 lawful permanent residency based on the false information, according to the prosecutor.
Zachary Brandmeir, the Bangor attorney representing Kimani, said Friday in an email that his client will be cleared of the charge.
"There is no indication that my client entered the country [in 2001] for any nefarious purposes," he said. "My client is a hard-working asset to the community. Ultimately, I am confident that the government will not be able to substantiate any claims of fraudulent activity."
If convicted, Kimani faces up to five years in prison and a $250,000, fine. She also could be deported.
Trial of Kenyan accused of marrying Maine man then claiming abuse delayed until Tuesday