A Kenyan guide to the Euro-trip
The Schengen visa is perhaps the best as it allows one to travel to 28 European countries and easier access to a couple of other non-EU countries.
This may explain why 'Euro trip' is a popular phrase among backpackers, adventurers and luxury travellers alike.
If planned well, a trip around Europe could turn out to be one of the most fun, educative and affordable experiences.
Europe is rich in a variety of themes, so it really depends on what you are interested in.
It may be modernity, fashion, culture, beautiful landscapes or a travel back to medieval times.
Many of the European countries have succeeded in preserving their cities in line with how they were hundreds of years ago.
Buildings, festivals and cuisines that date back to the 1700s or earlier are in plenty. Websites such as Worldtravelguide.net and Lonely Planets come in handy.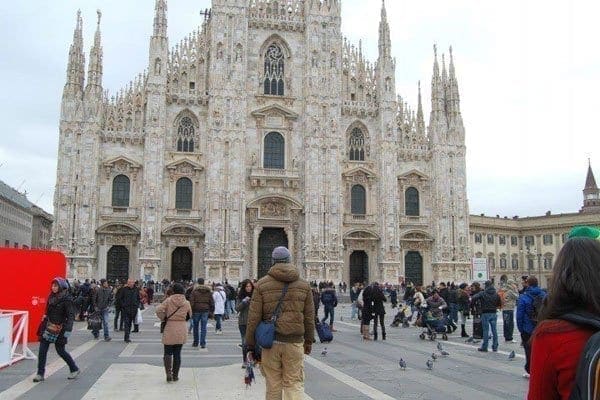 Duomo Cathedral in Italy.
Photo/BORNICE BIOMNDO
In-flight magazines and advertisements are also apt but you could always just imagine a country you have longed to tour and Google it.
Many countries have tourism sites which offer information on their popular attraction sites, accommodation and how to plan a holiday.
There are many airlines that fly within the continent at relatively fair prices, and you may need to book your flight months in advance to get a good deal.
Low cost airlines such as Easyjet, Rynair, Airbaltic, Vueling, Flybe and Wizz air have prices that can range as high as 300 Euros and low as 50 Euros return.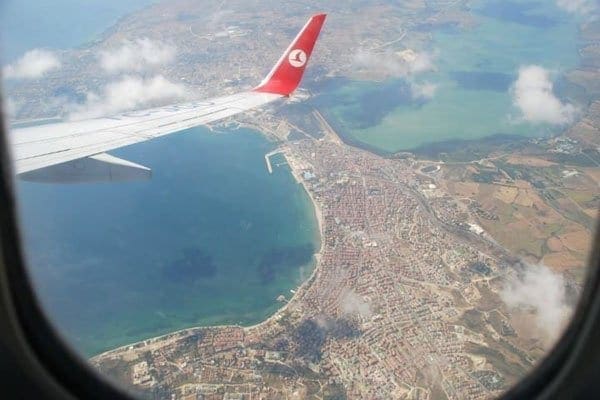 An aerial view of Instanbul.
Photo/BORNICE BIOMNDO
The only catch is that free luggage allowance is usually limited to one 10 kilogram pack or less.
It is also worthwhile to check larger airlines such as Lufthansa and Brussels which also offer flexible options for travellers looking for affordable deals.
The flexible option may mean less luggage allowance and probably no free in-flight meals.
But you will still get to your destination comfortably and in good time. Be sure to look out for airline offers regularly, especially during summer and low seasons.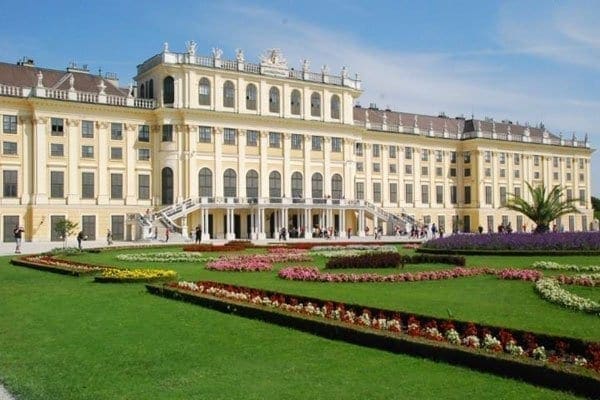 Schonbrunn Palace in Austria.
Photo/BORNICE BIOMNDO
Flights can be booked directly from an airline's website or through travel websites such as swoodoo.com, skyscanner.net and traveloverland.de.
If you prefer the old fashion way, then you can visit a travel agent, at an extra cost of course. When booking within the continent, some airlines offer the option of drawing the payment directly from your account.
For those booking from outside, many airlines allow payments to be made through credit, master or visa cards, or through PayPal and other online accounts.
For changing landscapes and rolling hills, a train ride is more apt. Many countries have well connected lines and provide passes– global, selected or regional– tickets for a ride through several countries.
Most trains are fast and comfortable enough to help you endure several hours of travel.
Depending on how much you willing to spend, you can either get a normal seat or compartment, and for those who want to travel overnight, a sleeper or couchette.
The Italian-Swiss border.
Photo/BORNICE BIOMNDO
However, keep in mind that trains are considered an expensive way to travel, and taking the bus or a flight would be cheaper. Most railway firms may have discounts and special offers which can be cost effective.
The advantage of having open borders is that you get a wide choice of long distance buses. Websites such as buseurope.eu and lonleyplanet.com display available routes.
Buses are comfortable and slightly faster than the trains, even though most abide to the 80km/h rule.
They are ideal if you have a lot of time to spare on day-long travel. It is a more convenient option if you have heavy luggage.
Car-pooling is also very common in Europe. The concept behind it is to share fuel costs and thus the fare is often quite low.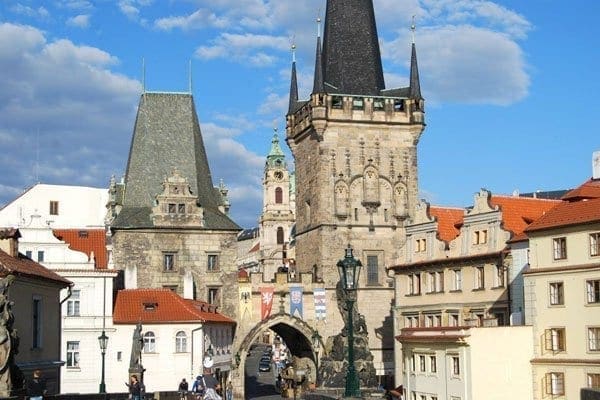 St Charles Bridge in Czech.
Photo/BORNICE BIOMNDO
Websites such as carpooling.com, karzoo.eu and blablacar.de enable searches for drivers plying your route of interest.
Remember to always check and read reviews of everything you find online. Most travellers rate or leave comments and especially if they had a bad experience with the bus company or a car-pool driver. This will help you make better, sometimes safer, decisions.
Once you have your means of transport figured out, you need to think about accommodation. Many airline sites and in-flight magazines offer hotel information and booking options.
However, it may be more interesting to try and discover them on your own. The internet is amassed with hotels, hostels and B&Bs.
Websites such as tripadvisor.com, hostelworld.com and couchsurfing.org, offer options for any type of accommodation in Europe.
For cheaper options, it would be worthwhile to check out hostels or couchsurfing. Courchsurfing is a network of hosts who are willing to lend out their couch for a few nights.
While it might sound absurd to consider spending the night at a stranger's home in a strange country, it is actually works and is a popular choice for many travellers.
Couchsurfing is an organisation whose main principle is inspire cultural exchange through connecting travellers from all over the world.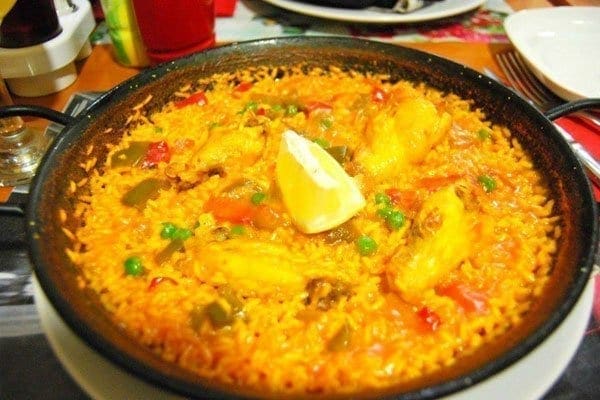 Paella, a traditional meal.
Photo/BORNICE BIOMNDO
The idea is that, by staying and touring with a local host, the traveller gets to have a richer and more authentic experience of the city.
Not to mention cheaper accommodation since the host does not charge a fee; in the belief that the traveller will return the favour if ever the host is in their city.
Websites like hostelbookers.com, and hostelworld.com allow you to browse through hostels available in your destination, complete with price range, pictures, ratings and booking options. Most sites allow you to pay with a credit card or PayPal.
One can choose between single rooms, double rooms or dormitories. The beauty of hostels is the common rooms (e.g. shared kitchens, lounges or dining areas) where you can meet and chat with travellers from all over the world.
Many hostels provide laundry rooms, recreation centers and even fully equipped kitchens for residents who want to cut costs by cooking for themselves, and especially for those who plan on staying for a long time.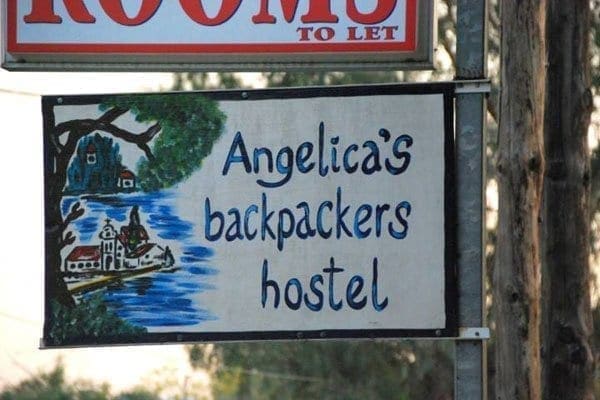 Photo/BORNICE BIOMNDO
Moreover, most hotels and hostels have tourist maps and informational material which you can use to get around the city.
It is also worthwhile to ask for recommendations on places to visit. In fact, some may have special arrangements with shops, theaters or tourist sites, and could offer vouchers which would grant you discounts in these places.
Find out what transport systems are available within the city. Many European cities have street and underground trains and buses which are relatively cheap to travel by.
The first thing you might want to do is to acquire a map of the transport system, mark out the areas you would like to visit and identify the nearest stations.
Tourist city maps often have the main attractions highlighted already, complete with descriptions.
Afterwards, check how much the transport tickets cost and whether there are alternatives such as day or group tickets as these are often cheaper.
Many cities also have 'welcome city cards' which one can buy and use for approximately 3 days (number of days varies from city to city).
LANGUAGE, FOOD AND DRINKS
When picking a destination be sure to find out what language is spoken in the country. Majority of European countries speak English.
However, it is useful to learn a few words such as hello, please, thank you, money, airport, train/bus, and food in the local language, even if it is through Google translate.
Trying out the local language will make the people a bit friendlier if not sympathetic, especially when you are asking for directions or help.
The best part of travelling is the food and drinks.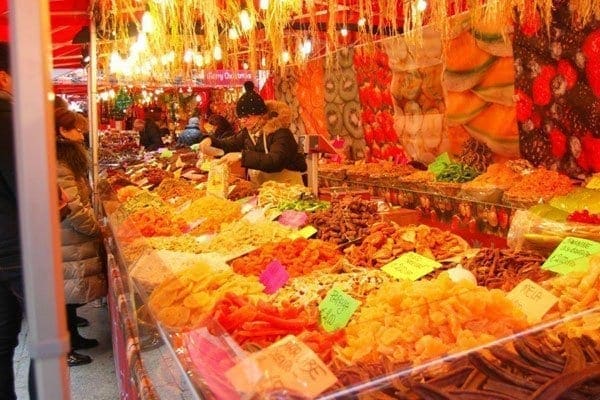 Photo/BORNICE BIOMNDO
If you did not research on what foods or drinks the city is most famous for, you could always ask the waiters to recommend something or ask for the country's most famous beer or wine.
It might not be as fantastic as you imagine or read in the reviews, but it is always worth the try.
-nation.co.ke