Support Lucia Kimani(Mama Peter) Medical Fund Drive- Oklahoma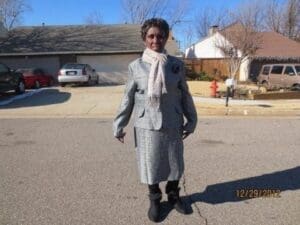 Lucia Kimani (
Peter Kimani's mom)
 and his family are calling for your financial assistance to help with the payment of their mum's outstanding hospital bill. Lucia was diagnosed with stage 4 esophageal cancer for which she has had to undergo treatments. For the last 7 months she has had surgeries, radiation, and chemotherapy that is currently ongoing.
Treatment of such capacity can bring financial, emotional, and spiritual challenges and as friends, we feel obligated to come together to support them in all these aspects. We are inviting you to a fundraising event that will be held on Saturday March 29th, 2014 in Oklahoma City, Oklahoma.
Venue:-
Allegiance Credit Union Operations Center
4227 N. Meridian Ave
Oklahoma City, OK 73112
Half mile North of NW 39th, West side of Meridian
If you cannot make it don't worry because you can make your financial contributions to:
P. Kimani
Bank Of America,
Account number – 305005307746,
Zip code – 73142.
For more details including pictures, please check out this linkhttps://www.smore.com/xxbh
For more info contact:
David Njoroge (405) 473-6706,
Robert Muriithi (405) 204-4364,
Isaac Njoroge (405) 476-7211,
Peter Kimani (405 )3610695,
Lazarus Kimani (469) 464-8248.
-connection33.com