Facial Reconstructive Surgery For Joseph Njoroge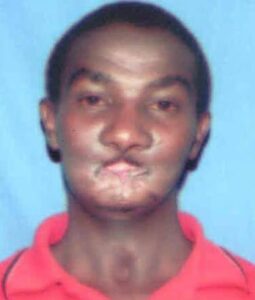 The family and friends of Joseph Kimani Njoroge are reaching out for financial support to assist with the expenses for reconstructive surgery for his face.
In September, 2005, Joseph was in an explosives accident that obliterated his mouth and disfigured his face. At the prime of his life, Joseph's face is gravely deformed affecting daily functions like feeding or being able to work.
According to Dr. Meshach Ong'uti, a reconstructive surgery expert in craniofacial deformities, Joseph needs several procedures done to restore functionality to his young life. The total cost for the surgeries is $20,000.
God bless you as you prayerfully consider and contribute to this special need. THANK YOU!!
Fundraising Information: Joseph Kimani Njoroge Surgery Fund
Bank Deposits: Bank of America
Acct. name: Jane Wamugi
Acct. Number: 334038665733
Fundraising event:
April 27, 2014 (2:00-5:00 p.m.)
Venue: Kenya American Community Church
771 Elberta Drive,
Marietta, GA 30066
Contacts:
Jane Wamugi-Joseph's Aunt (678) 768-8971
Chege Maina – Chairman (678) 449-8511
Catherine Njuguna-Ng'ang'a (678) 334-5784
James Maina (678) 612-1256
Waruiru Njau (678) 900-3639
Henry Ngige (678) 789-6804
Esther Ngige-Ndegwa (423) 339-2798
Thank you for your support and helping Joseph get his smile back!