Video: Willy Paul dismisses rumours of his arrest in the US
Video: Willy Paul dismisses rumours of his arrest in the US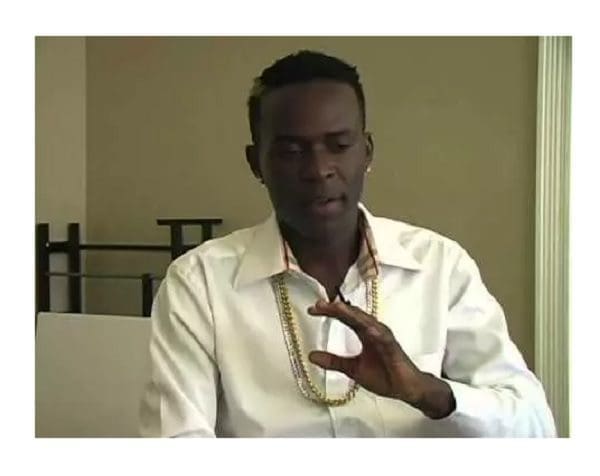 Gospel artiste Willy Paul has dismissed as rumours claims on social media that he had been arrested in the US.
Paul denied claims contained in a blog that he had been arrested and jailed in Missouri.
"These are unfounded and malicious rumours by busy bodies who have been tracking my every movement looking for unsavoury things to report.
When they didn't find anything, they manufactured their own story and sent it to the bloggers," he said.
Late April, a Nairobi blog claimed that the musician had been jailed in the US for misconduct.
The story went viral on the Internet, mainly via social media.
"My life is a painful story that makes me shed tears every day when I look at where I have come from and where I am now.
I have been through a lot, from insults to false allegations. It really doesn't bother me much for I know the devil works overtime when he sees God being glorified," he said.
This comes barely a month after another popular Kenyan Gospel artiste told Nation.co.ke that her marriage was intact contrary to reports that she was about to divorce her Nigerian husband.
During a church service in Dallas, Texas, Emmy Kosgei Madubuko hit out at bloggers saying they were only out to get hits on their websites and make quick money.
She said rumour mongers would go to any lengths oblivious of the damage some of the allegations they publish would affect those mentioned.
"I thank God for blessing me with a wonderful man," Emmy said.
"He loves me and spoils me," she told Nation.co.ke.
Paul left the United States for Kenya Wednesday evening after a two-and-a-half-months tour that saw him perform in twelve different cities.
Speaking to Nation.co.ke from Dulles Airport in Washington DC shortly before he boarded a plane, Paul expressed gratitude to the organisers of the tour which he described as "immensely successful."
"This trip was a big eye opener for me and I must thank the tour organisers for making it happen.
May God bless my hosts and all my fans for making my experience in the US memorable," he said.
The tour sponsors said the youthful artiste lived up to the expectations of his audiences.
"He was at his best in all the places he performed and we are very proud of him," said Ms Meggie Waruri, CEO of Talanta Development Inc.
-nation.co.ke
Video: Willy Paul dismisses rumours of his arrest in the US