Kenyan family urgently needs help in Sarasota, Florida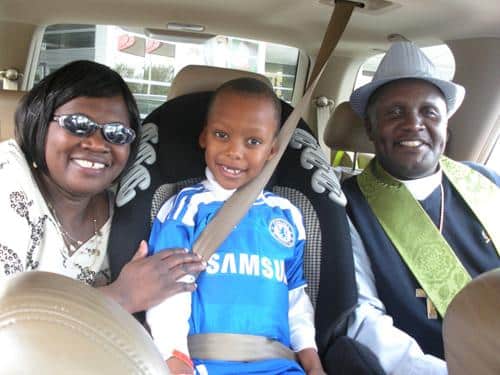 I hope this letter finds you doing very well. I am coming to you on behalf of my friends and family, the Luvavali's, who are in need of your help. I have known Johnnie and Alina for over 10 years. They are among some of the most loving and welcoming people I know. They live in Sarasota, Florida.
In December 2004, the Luvavali's welcomed a beautiful baby boy named Nissi Maisha. A day later, the doctors discovered that he had a very serious heart condition. He underwent a life-saving heart surgery at 4 days old. That was the beginning of a long medical journey. Maisha has undergone a total of 5 surgeries. I have been with them every step of the way. Praying and encouraging them especially during the long hospital stays at All Children Hospital, St Petersburg. Maisha still call me "Papa Father" because I used to anoint him with oil while I prayed for him since he was an infant.  We thank God that Maisha is doing well and is able to lead a normal life. He still receives medical care at All Children Hospital.
The Luvavali's have a huge financial debt resulting from many medical procedures and care. Right now they need to raise $25,000 to cover outstanding debt. I am coming to you, in the spirit of Harambee, to kindly request your donation to offset this medical debt. I know that together we can help them so that they can have a peace of mind as they continue to take care of this precious boy.
Please donate using PayPal (email: [email protected], Alina Kipchumba – Maisha's Mom) or mail a check directly to the Luvavali's at 4210 Via Piedra Cir, Sarasota. Florida. 34233.
Phone Contacts:
Alina: 941-284-1450
Johnnie: 941-284-1452
I thank you in advance for your generosity. May God richly bless you.
The Rev. Canon. Dr. John M.  Kivuva