Homeless Kenyan man in US wants to return after 46 years
Homeless Kenyan man in US wants to return after 46 years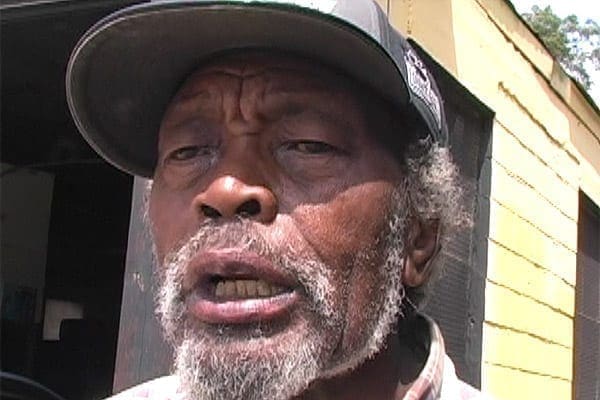 Appeal for help: A man who has lived in North America for 46 years now says he has had enough and would like to come back to Kenya to be with his family.
Timothy Majanja, 67, left Kenya for Canada in 1968 and now lives in squalor in the United States after losing his job 21 years ago.
Speaking to the Nation in Atlanta on Thursday, Mr Majanja said he moved to the state of Georgia in the United States in 1993.
"I have been leading a miserable life here and it is high time I left this country," he said in an interview on Memorial Drive in Atlanta, Georgia.
Mr Majanja, however, said he is stuck because he lost all his documents and cannot travel.
He appealed to the Kenyan Government, through the Ministry of Foreign Affairs, to help him out.
In 1973, he said, he was recruited by the Canadian government into the prestigious Royal Canadian Mounted Police, where he served before venturing into politics.
He run for political office as a city representative in Calgary, Alberta, before unsuccessfully contesting a vacant mayoral seat.
Mr Majanja, however, declined to disclose when or why he left the Canadian police service.
"That matter is confidential," he said.
After relocating to Atlanta, he worked for a transport company before losing his job.
"I lost my driver's license and all the other documents which I had kept in a safe deposit at a local bank," he said.
Mr Majanja said he has sought help several times from the US and Canadian governments without success.
"I have no single document and can't travel anywhere," he said, adding, "I appeal to the Kenyan embassy to give me some travel documents so I can visit my relatives back home."
During the interview with the Nation, he showed photos of his sojourn in Canada in which he looked young and energetic.
"I married a Canadian lady and we had a son, but now I can't even travel there to visit them," he said.
"I thought I was strong enough, but now I need help," added Majanja, who looked weak and a pale shadow of his former self.
Though hardly reported due to the stigma associated with homelessness, drug addiction or mental illness, cases of destitute Kenyans living in the United States have risen in recent years.
In 2012, the body of a homeless Kenyan was discovered in a lake near Boston, Massachusetts.
Early this year, police in Atlanta found a homeless and mentally unstable Kenyan man in a forest in Decatur, Georgia.
The authorities handed the man over to the pastor of a Kenyan community church who asked the congregation to raise money for his upkeep and eventual repatriation to Kenya.
In May, he was reunited with his family in Kenya.
-nation.co.ke
Homeless Kenyan man in US wants to return after 46 years