Mother of critically ill Kenyan in US contacts hospital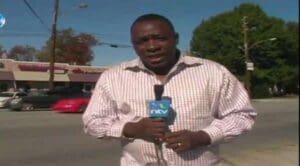 The mother of a Kenyan who is critically ill and admitted to a US hospital telephoned the medical facility Friday and spoke to doctors.
This was after Nation.co.ke reported that medical staff at the hospital were urgently seeking to contact relatives of the patient.
On Thursday, a spokesperson at Kennestone Hospital in Marietta, Georgia, told Nation.co.ket hat Alfred Mugo, 39, was in critical condition "and we must speak to a close relative as a matter of urgency."
Ms Mederith Viav had appealed to anyone with information on Mr Mugo's relatives to get in touch with the hospital.
"There is a critical decision which must be made immediately but because of legal implications, this can only be done with the consent of a close family member," she said.
On Friday, Mugo's mother called the hospital from Nairobi and said the family was making arrangements to travel to the US as requested.
"We thank the Daily Nation for disseminating the information," said a spokesperson at the hospital on Friday evening.
"We are overwhelmed by the many calls and the Kenyans who have come here in person sinceNation ran the story," she added.
Mr Mugo has been in the hospital's intensive care unit for several days after he was rushed to the facility which is 15 Kilometres west of the city of Atlanta.
The spokesperson could, however, not disclose the nature of Mugo's illness.
US medical laws require hospitals to seek consent from close family members in instances where critical decisions have to be made.
-nation.co.ke