Al-Shabaab set fire to crashed fighter jet, KDF says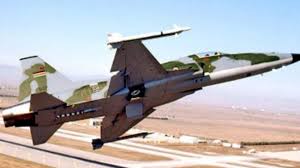 Al-Shabaab militants set fire to the Kenyan fighter jet that crashed in Somalia, the Kenya Defence Forces (KDF) said on Friday.
The fate of the pilot is still unknown, KDF spokesman Colonel David Obonyo said in a statement.
"Regrettably, the aircraft crashed within enemy territory. Al-Shabaab militia reached the site of the crashed aircraft and set it on fire. The fate of the pilot remains unknown; he is still missing in action," he said.
KDF said the aircraft was returning from a combat mission when it developed technical problems.
The pilot made a distress call to a pilot in a second aircraft that was also returning from the mission to destroy an Al-Shabaab base, KDF said.
The jet crashed at 3:15pm on Thursday in Kismayu.
Col Obonyo said several Al-Shabaab militiamen, including foreign fighters, were killed and others injured in the air strikes in the "successful mission" by the two aircraft.
"The Chief of the Defence Forces (Gen Julius Karangi) and the entire KDF family join the family of the missing hero during this moment of anxiety," the KDF spokesman said.
He said the incident would only reaffirm Kenya's resolve to "continue pursuing and destroying the Al-Shabaab in order to preserve the territorial integrity of our country".
-nation.co.ke