Uhuru responds to Bensouda's evidence against him

Uhuru responds to Bensouda's evidence against him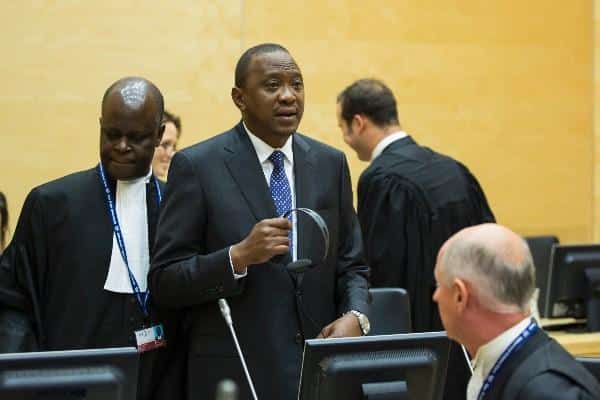 President Uhuru Kenyatta has said his case at the International Criminal Court which was dropped on December is a "miscarriage of justice".
Uhuru was responding to the release of evidence against him by ICC Chief Prosecutor Fatou Bensouda.
"Rights to ensure fairness by the Prosecution towards an accused that would have been expected in any jurisdiction were plainly not employed in this case," he said through his lawyers in a statement on Thursday.
"The failure to check credibility of witnesses, willful blindness to obvious fabrication of stories by witnesses in the pursuit of a case, represented an unreasonable campaign to prosecute an individual at all costs," he added.
Uhuru said such conduct seriously affects an individual's private and public life, adding that most "reasonable" jurisdictions would consider it "gross abuse of power".
"The ICC structure that even permitted counsel for the victims to make representations to continue the proceedings, notwithstanding the admission of insufficiency of evidence by the Prosecutor, reflects a system that pays little attention to the validity of the case but more to the image that it is pursuing campaigns against impunity.
"The irony that Uhuru Kenyatta was subjected to in these proceedings is clear and obvious and amounts to nothing less than prosecutorial impunity," he said.
Bensouda withdrew the charges against Uhuru after ICC judges rejected her request for further adjournment, telling her to release her evidence before January 19.
The allegations contained in the redacted Pre-trial brief link Uhuru to Mungiki.
The evidence alleges that he was responsible for an alliance between the PNU party and the Mungiki before the 2007 general elections.
Uhuru is also accused of sourcing for funding for the sect during the violence that followed the 2007 election.
The document also says key members of the government were intermediaries in the "common plan" between Mungiki and PNU, and in the organisation of violence in Nakuru and Naivasha.
Uhuru responds to Bensouda's evidence against him