Kenya collect 8 points after winning Bowl in Las Vegas Sevens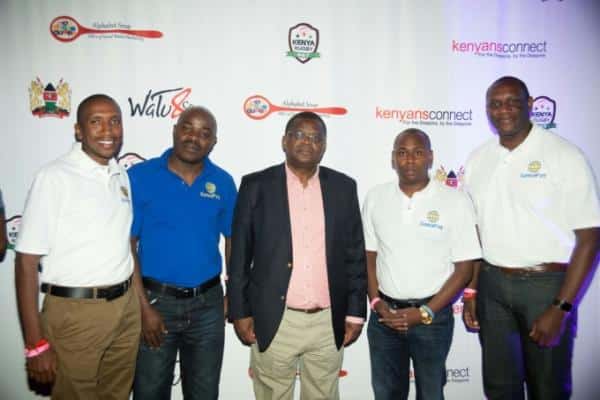 Kenya beat Argentina 24-21, at the bowl finals of the Las Vegas 7s to bag eight points.
In the hotly contested bowl finals, Kenya traded scores with Los Pumas. Bush Mwale scored early in the first half to give Kenya a brief lead which was lost after Santiago Alvarez levelled.
Kenya's recent call-up Tony Opondo continued with his good form scoring a brace.
Segundo Tuculet and Francisco Merello struck back late for Argentina but Kenya held off the onslaught to claim the victory.
Kenya were relegated to the bowl category of the World series leg in Las Vegas after losing 21-14 to England on Saturday night
Kenya had won their opening match 22-12 against Canada but lost 19-14 to Argentina on Friday meaning they had to beat England in their final pool game to qualify for the Main cup quarters
Kenya started the match against England slowly and were punished by the English who scored through Richard Carpenter. Tom Mitchell kicked over the conversion for a 7-0 lead. A minute later Ton Bowen scored England's second try, punishing the sloppy Kenyan defence to score at the centre. Mitchell added the extra two points to extend England's lead to 14-0 at the interval.
On resumption Oscar Ayodi reduced the deficit when he galloped away to score at the center Lavin Asego kicked over the conversion for a 14-7 lead. Charlie Hayter then scored England's third try with Mitchell converted for a 21-7 lead
Kenya regrouped and piled the pressure and their efforts bore fruit when Homeboyz winger Leonard Mugaisi sprinted to score at the center. Asego converted to reduce the score to 21-14
Time did however ran out for Felix Ochieng's charges and thy were relegated to the bowl category
In the bowl quarterfinal Kenya beat Portugal 17-7. Kenya got an early setback when Patrice Agunda was sent to the "sin bin" by Mike Adamson from Scotland reducing the team to six.
Portugal capitalised and from a lineout Aderito Esteves powered his way over. Pedro Leal converted for a 7-0 lead.
Andrew Amonde, the Kenya captain then raced over from the halfway line to score a try near the corner flag to narrow the scores 5-7 in Portugal's favour at half time.
In the second half, Billy Odhiambo scored a try for Kenya which Asego converted as the lead changed hands 12-7. From the kick off, the ball bounced in Portugal's half and Kenya exerted pressure to force a five-yard scrum down.
Source- the-star.co.ke
Kenya collect 8 points after winning Bowl in Las Vegas Sevens