Meet Hotshot Kenyan photographer Nick Klaus in CNN
Meet Hotshot Kenyan photographer Nick Klaus in CNN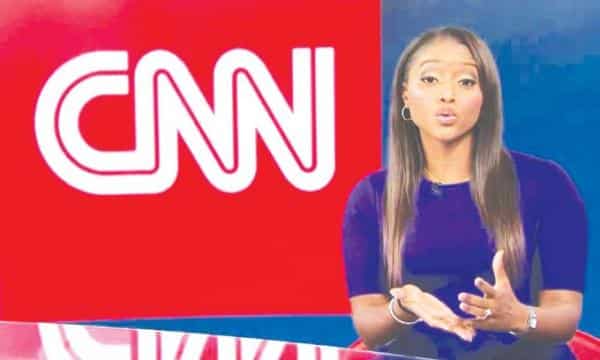 He is a self-taught photographer; the reason Nick Klaus is considered one of the best in the country. He has won a prestigious award including a contest in Beijing China organised by the Xinhua News Agency and the United Nations under the theme 'poverty awareness'. He was the first Kenyan and the only one from Africa to win the award in 2011. He has is also contracted by CNN to work on take photos for their i-Report. He talks to Wairimu Nyingi about his journey to success
Why do you call yourself Nick Klaus?
I got the nickname Klaus from my mum. I started photography after the 2007-2008 post election violence. I did not want people to judge me by my tribe (Luo). I wanted to be seen for my skills.
You worked in a hotel for many years in Dubai. How did you end up being a photographer?
I loved photography since I was a child. However, I only got to seriously think about it later in life. While working in Dubai, I joined a photography club and took pictures in various events. The hotel I was working for knew I was passionate about photography and allowed me to take pictures of any events the hotel had. With time I was able to buy my first camera. I figured out that I wanted to do photography here in Kenya and I did a lot of research. After I was sure I could make it, I relocated back to Kenya.
What is the biggest lesson you have learnt?
Photography is an art. It involves a lot of creativity and a good eye. It is about creation.
What kind of photography do you do?
Any, but mostly I am into editorials and documentaries. I love pictures that deal with human interest in real time. They are powerful. Many times you will find me in the slums or refugee camps or out on the streets shooting demonstrations and riots.
What's your clientele like?
I work with high-end clients such as Coca Cola, M-Net, SOS, Kiko Romeo, UN, and Drum Magazine among many others. I also get invites for huge concerts for instance I was the official photographer for Shaggy, Eve & Cabo Snoop while they were on tour here in Kenya. I also cover a lot of fashion events, weddings and birthday parties from ordinary folks who appreciate good photography. Currently I'm working for CNN.
What's your secret to success?
I have realised that to become a good photographer, one must posses certain qualities that are vital in this field. It is all about self-discipline, focus, consistency and a good personality but above all never compromise on quality. I would say that is the secret to my success.
Which image would you say has stuck on your mind?
It is a photograph captured by a Pulitzer Award winner Kevin Carter from South Africa. It is the image of a vulture preying upon an emaciated Sudanese toddler near the village of Ayod crawling toward a UN camp in March 1993.
If you weren't a photographer, what do you think you would be?
A cook.
Nude photography. What are your thoughts on it?
I have never shot a nude photo, but it is nothing new. The problem is, these days photographers don't understand the concept at all. That is why they end up with images that look like something out of a porn video. I have gone through a lot of good photographers' work who specialise in nude photography and they end up with beautiful images which are sold for millions of dollars.
Is it possible for one to live off photography?
Yes. I live on photography that is how I pay my bills.
What kind of photography pays best?
Commercial shoots and wedding photography. However, the pay depends on an individual. I charge between Sh100,000 to Sh150,000 for wedding photography. Commercial shoots pay really well. Let us say there are lots of zeros in the figures.
-mediamaxnetwork.co.ke
Meet Hotshot Kenyan photographer Nick Klaus in CNN