Nairobi businessman executed in a gang land style -Shot 15 times

Nairobi businessman executed in a gang land style -Shot 15 times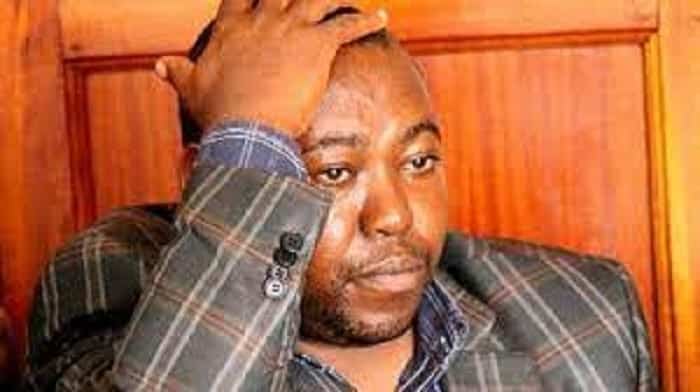 Nairobi, Kenya: A land dealer, who had been charged with defrauding a buyer of Sh95 million, was executed in a gang land style in a mysterious attack along Forest Road in Nairobi.
Paul Ngugi Kariuki was shot 15 times while in his Mercedes Benz as he drove home Wednesday midnight. He died on arrival at the Aga Khan Hospital.
A woman he was with was injured in the chin and later rushed to hospital, police said.
The two were apparently driving home to Waithaka area from Garden estate at about 12am when a car blocked their way near a petrol station and gunmen sprayed bullets into their car.
The attackers did not steal anything from the victims. The bullet-riddled car was towed to the Park lands police station.
Police who arrived at the scene later said they discovered a number of documents including title deeds in the car.
"We do not know the motive of the shooting because the attackers escaped soon after their mission. Investigations are ongoing," said Gigiri CID boss Daniel Kandie.
The shooting, according to other officials could be linked to land deals. Police said they are waiting for the injured woman to recuperate in order to interrogate her.
Kariuki's friends said he had complained he had differed with some of the people he dealt with in a deal after he was short-changed.
Kariuki was in December 2014 charged in court with conning out a land buyer of Sh95 million by falsely pretending he was capable of selling a plot he did not own.
The prosecution said Kariuki forged title deeds and purported to be the owner of a plot valued at Sh100 million in Nairobi's Kileleshwa area.
He was accused of attempting to defraud the rightful owner of the plot of his property, in a scheme said to have involved accomplices who were not before the court.
Kariuki denied the charge of forging title deed with intent to defraud Joseph Muthama Macharia of his land valued at Sh100 million. He was released after depositing Sh3 million in cash bail.
He faced a second count of forgery, stating that the questioned document was signed by a registrar of titles. The case was slated for hearing on March 26.
His killing was similar to that of Stephen Mwangi Wachira who was in November 2014 shot at 13 times as he drove in his Mercedes Benz along Limuru Road by assailants who escaped without stealing anything from him.
Cases of executions in land issues had been rampant last year. Apart from Wachira, another land dealer Jared Ochok was executed along Manyanja Road in the city by gunmen who pumped up to 35 bullets into his car.
Nairobi businessman executed in a gang land style -Shot 15 times