Kenyan woman passes away in Dallas while visiting from Kenya
Kenyan woman passes away in Dallas while visiting from Kenya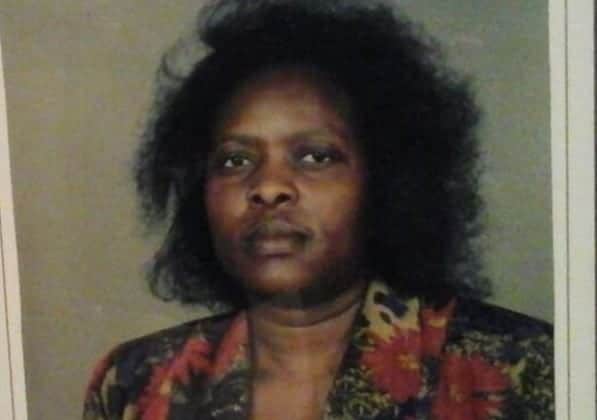 Mrs. Everlyne Auma Oywa passed away on Monday 6/26/2015 at a Dallas area hospital after a short illness. She had come on a short visit but journey in life ended far away from home.
This wonderful, hardworking who developed a travel bug as she worked at KQ, is widely traveled. She also worked at Kenya Breweries now EABL.
She was a daughter to the Late Wilfred Achilla Abok and  the Late Mama Rael Ogembo Achilla of Kabete Village, Nyabondo Kadianga South Nyakach sub-county Kisumu county, Kenya.
She was a dear wife to Uncle Mr. Samson Sika Oywa of Gem Yala Anyiko village.  Beloved mother to Franz Fanon Omine Sika. Sister to Mr. Nehemia George Achilla, Mrs. Naomi Njiro, Mrs. Florence Oketch, Ms. Grace Achilla, Mr. James Achilla, Mrs. Dorothy Bonyo.
She was daughter-in-law to Mr. & Mrs. Joash and Nelly O. Cousin to Mrs. Alice Wayumba, Mr. & Mrs Gerry & Grace Misumi. Sister-in-law to Mr. Gideon Oywa & Late Mrs. Monica Ramo; the Late Mr. J.P.I. Bonyo. Aunty to Rachel, Wilfred. Brian  Achilla,  Amos,  Dinah,  Bonyo, Rachel & Elon Oketch, Joe & Susan Njiro, Mr. Thomas Musula, Cynthia Misumi & Many more relatives, friends, & family – Friend to Mr. George Odhong & Ms. Eunice Ong'ele.
Please help us repatriate this lady home to Kenya. We greatly appreciate your prayers, communication, & donations during this trying time.
CONTACTS:
Mrs. Dinah Akinyi Davis (Bonyo) – (682)556 0547, E-mail:[email protected]
Mr. George Odhong – (214) 306 3636, E-mail: [email protected]
Mr. Amos Bonyo – (469) 658 5043
Mr. Thomas Oduor – (615) 426 7235
A Bank of America account is available for donations:
Dinah Davis Acct. no. 488056068281
Thank you in advance & God Bless.
-jambonewspot.com
Kenyan woman passes away in Dallas while visiting from Kenya