This racism against a Kenyan is extreme!-Ticket with N word in Iowa
This racism against a Kenyan is extreme!-Ticket with N word in Iowa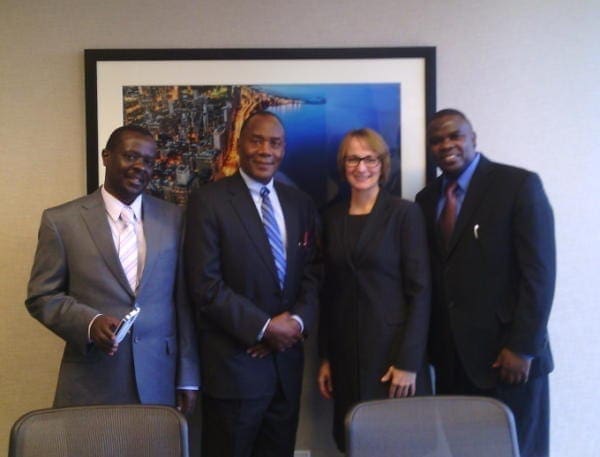 On arrival in the United States, many black Africans feel out of place. Especially, if one arrives in a college where the majority race is white Anglo-Saxon, it is not easy. This feeling is compounded by constant reminder by the media and other sources that racism is alive and well in America. My friend's son narrated to the mother back in the Jamhuri how nervous he feels every time he is behind the wheel. He said he feels uneasy driving around his neighborhood because he might end up being stopped. It is true therefore that Africans and among them Kenyans fear white American police.
Historically, I have argued that racism is there but not as prominent as it is purported to be. I arrived in the United States to attend a college where I was the only African. There were only 4 black Americans, 1 Asian Indian, and this Kenyan. During the weekends, the young collegians left for their homes in the surrounding states and neighborhoods. I was left in the dorm alone. I did not care, I studied. During the first thanksgiving, one of my class mates approached me and she asked whether I had a place to go for thanksgiving. "Thanks giving. What is that?" I asked her. "Well it is our holiday and there will be no one in college. You should come to my home." She said to me. Her sincerity was over whelming therefore I agreed.
We drove in her 1986 ford escort stopping on the way to take pictures of the snow. When we got to Wisconsin, her parents welcomed me just like my parents would have. We went to church and I sat between them like a son. They were absolutely wonderful and the thanksgiving weekend turned out to be great time to eat those American stuffed animals. The best was the cranberry something! What do you call that red jam looking stuff they bring to the table? I don't know, but yummy! Recently when in Chicago, I stopped by her office to say hallo. I was accompanied by my buddies apostle Francis Musili (ATG) and Pastor Shadrack Kathumo (Ushirika in Schamburg IL). Her Christianity is still in control submitting her position as a partner in one of the largest law firms in Chicago to Christ. She welcomed us with grace and joy!
Like many of us, I have been stopped by both local police and state troopers in the United States of amazements. Some gave me tickets, others gave me a warning: All white people. Therefore my personal argument is that I have not experienced racism in America. And if it is there, I just don't go out looking for it. But it is there! Kenyans have told me racism is there. They cannot understand how I lived in Bannockburn Illinois, an all white neighborhood, and never experienced racism. Well, I have not.
I did see discrimination when I worked as a maritime medical Liaison at a health care network in Brevard County Florida. The only Jobs they gave Black Americans, not I, were just custodian. This organization is based on a buddy, buddy system and it is almost impossible for minorities to climb up. I enjoyed working there, I was not racially discriminated against but those white men were not keen on diversity!
Recently while in Minnesota, I met a Kenyan young lady. A church going, school attending, innocent Kenyan female! As we were having a conversation on faith and its role in young people's lives, she showed me a traffic ticket. She got it recently while visiting the State of Iowa with her friends. "Teddy, the officer took forever to write stuff about a traffic stop. I thought it was abnormal." I told her it was. Then she showed me the ticket! My goodness! The cop wrote the N word to refer to her ethnicity! Can you believe that? Written on the ticket is the N in capital referring to her ethnicity!
If what the officer meant is what this young innocent lady understood it to mean, NIGGER, then, this is a blatant abuse of a uniform by a law enforcement human being! Am sorry but when I saw it, I said, "Crap". I will call my priest to confess!
Can you imagine the psychological torture this new and young immigrant is going through? Now, every time she sees a white Cop, she will tremble. These kinds of officers should be removed from patrol and the State of Iowa should apologize! Full stop! If the N refers to anything else, and I doubt it does, then he and the State should explain.
To Black people familiar with the N word, the N can only stand for one thing! And you know what it is.
See the ticket here below:
Teddy Njoroge Kamau (PhD) HTBluff Associates. An EMG Consortium @HTBluff. Diaspora Messenger Columnist.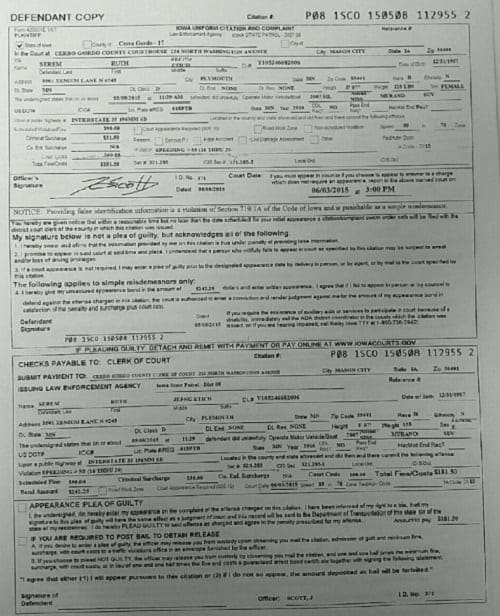 This racism against a Kenyan is extreme!-Ticket with N word in Iowa