Two white foreigners among 11 al shabaab militants killed in Lamu attack – Boinett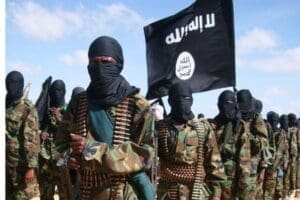 Inspector General of Police Joseph Boinett has said two white terrorists were among 11 al Shabaab militants killed in an attack in Lamu county.
Boinett said that a cache of weapons were recovered following the incident at a militant camp in Baure area in Baragoni.
The weapons include 12 AK 47 rifles and 49 AK 47 magazines, One PMK assault rifle, three grenades and one Rocket Propelled Grenade and three hand grenades. Other materials recovered at the scene where a video camera and two motorola radios.
Boinett added that some of the militants went to Bulla Gollol near Hulugho and harassed local residents but fled as security officers closed in on them.
The IG further said that ten non-local residents who police suspect were being targeted by the militants have been accounted for.
– the-star.co.ke