200 Kenyans rot in Saudi Arabia jails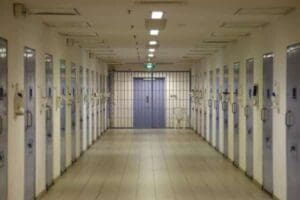 THE government yesterday distanced itself from 200 Kenyans languishing in Saudi Arabian jails, saying they have only themselves to blame.
"Those convicted should carry their own cross," said an officer from the ministry of Foreign Affairs, who did not want to be named because he is not authorised to speak to reporters.
He said the government has no way of helping those who have broken the law in Saudi Arabia and have been convicted by courts of law.
Speaking to the Star on the phone, the officer said Kenya did not allow the individuals to travel abroad to "commit offences".
"Just as our state convicts other nationals, our governments have nothing to do with the court judgments. Let them serve their terms before they are deported," he said.
"Once they complete their jail terms, they will have no documentation and what he government will do is to facilitate their travel back to Kenya."
All 200 jailed Kenyans went to Saudi Arabia on work permits to work as drivers, house helps, guards and electricians.
They secured their employment and visas through various Kenyan recruiting agencies for jobs in the Middle East.
The Foreign Affairs officer in Nairobi however dismissed claims that the ministry was using the agencies as cash cows. The claims came from three of the agencies, speaking to the press, including the Star.
The government banned export labour to the Middle East in August last year.
"We have not sourced any money from any agency, in fact as we speak all the agencies were banned by the government and if there exists any, it is operating illegally," he said.
He said the ministry is waiting for a comprehensive report by a task force that was formulated to look into the matter.
Speaking separately to the Star, the ministry's Diaspora director, Washington Oloo, said he was unaware of 200 prisoners.
"What I know is that close to 130 Kenyans are being held by Saudi police somewhere after they were rounded up as they tried to run away from their employers," he said.
Oloo said the government was working fast to find ways of helping the convicts back to the country. He dismissed claims by the banned agencies that his office was a stumbling block towards signing of bilateral agreements that would restore export labour.
This comes after a section of recruiting agencies mounted pressure on the ministry, demanding it speeds up the signing of the bilateral agreements and lifts the labour export ban.
The representatives of the agencies on Monday gave reporters a list of 200 Kenyan nationals who have been convicted since 2013.
Last week, a clip of Kenyan girls went viral on social media, apparently showing them being tortured, allegedly in a detention camp.
The Kenyans were convicted in the Eastern Region, Riyadh, Makkah, Jeddah, Tabouk, Aseer and Jazan jails after being found guilty of various charges.
– the-star.co.ke