DPP receives file recommending evangelist Ng'ang'a's prosecution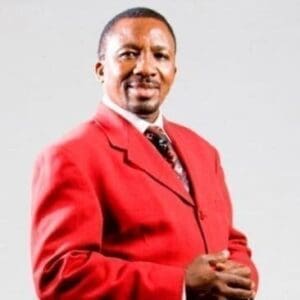 Nairobi, Kenya: The fate of Pastor James Ng'ang'a of Neno Evangelism now lies with the Director of Public Prosecutions Keriako Tobiko.
This was after police recommended that the pastor faces charges of causing death through dangerous driving.
The recommendations were contained in a report handed over to the DPP Monday morning.
The report was compiled after Inspector General of Police Joseph Boinnet ordered a fresh probe into the accident following public outcry that there was a plot to defeat justice.
"Yes the report is now with the DPP who will decide the way forward. We made various recommendations on the pastor and the man who claims was driving the motor vehicle," said Boinnet.
The DPP may agree with the recommendations, reject them or order further probe depending on strength of evidence provided.
False information
The file also recommends that disciplinary action be taken against at least seven police officers who attended to the scene.
Simon Kuria, who told police that he was behind the wheel of the Ranger Rover that rammed a saloon car leading to the death of Mercy Njeri, 38, will also be charged with giving false information to the police.
A team of senior police officers led by traffic commandant Charlton Muriithi investigated the July 26 incident. Ng'ang'a has denied claims he was the driver of the vehicle when the accident occurred.
According to police findings, there is direct evidence linking the pastor into the accident.
The officers used circumstantial evidence to conclude Ng'ang'a was at the scene of the accident.
-standardmedia.co.ke