Kenya, US to use technology to fight graft, says Robert Godec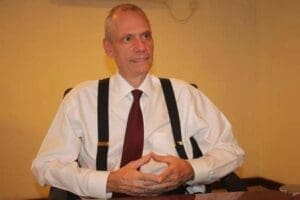 Kenya and the US will expand the use of technology to fight corruption.
The US Ambassador to Kenya Robert Godec said use of technology will help reduce avenues for corruption.
"Corruption will undermine development if not addressed. All Kenyans have to fight against corruption by working together at all levels," Mr Godec said in an interview with NTV on Monday evening.
The envoy said Kenya and the US will also work together to implement agreements signed during President Barack Obama's visit to the country.
The two countries signed agreements on security, graft and trade during President Obama's July visit.
On security, Mr Godec said: "The United States is working with Amisom. We are providing support and working with police and the military in combating terror."
-nation.co.ke