Kenyan woman passes away in Oklahoma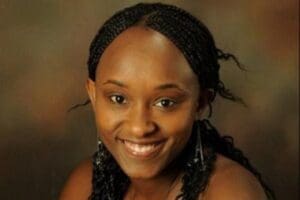 It's with heavy hearts that we regret to announce the passing of one of our own, Agnes Kamau. Agnes went to be with the lord on July 31st 2015.
People will be meeting daily  at Wachuka's and Charles residence  at 2619  Silvertree Dr .Oklahoma City, OK 73120
from 6pm to 9pm for prayers and funeral arrangements starting Sunday, August 2nd.
Your presence, financial support and prayers will be highly appreciated. We loved Agnes, but God loved her more. "The LORD gave, and the LORD hath taken away; blessed be the name of the LORD" Job 1: 21
For any questions or concerns.
please contact:
Mary Wachuka (Shuks) :(405)4102104
Robert Muriithi: (405)2044364
Peter Kimani: (405) 3610695