Photos: How Luo Man Delivered Dowry in Meru-Motorcade, Police Outriders and Choppers
Photos: How Luo Man Delivered Dowry in Meru-Motorcade, Police Outriders and Choppers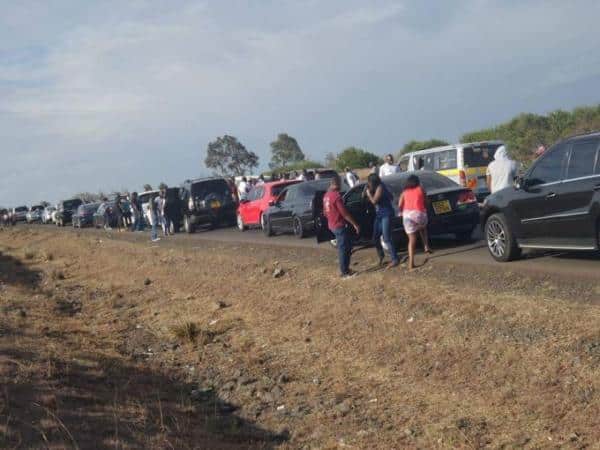 'Ujaluo ni Gharama', we keep saying, and today we have proof. On Saturday, a monied Luo man (Jared Otieno) mobilized his equally monied friends to deliver dowry to his fianceé's home in Meru. The grandiose affair had a huge motorcade of expensive cars bringing the sleepy town to a standstill. There was also at least 4 choppers on standby.
If this was just the pre-wedding, you can imagine how the actual wedding will be.
Remember, Jared is not your ordinary Luo guy. He drives a customized Porsche worth an estimated Sh30 million.
In May this year, Jared spent a reported Sh15 million on a ceremony to receive his fianceé Kendi Mwiti. He flew her family to Ndhiwa in 3 choppers. Then, Jalang'o was the MC of the day and this is what he told the media, "I trust this will be the wedding of the year. You should have seen the convoy of 18 Range Rovers and the Porsche Cayenne Jared was driven in. Literally, Ndhiwa came into a standstill. All hotels had been booked by the Meru team and we had to sleep in the cars. The cheapest drink was Black Label,"
Here are the photos from Saturday's Meru ceremony. You can spot a few politicians in the crowd.
Congratulations to Jared K Otieno and Kendi Mwiti.
Photos: How Luo Man Delivered Dowry in Meru-Motorcade, Police Outriders and Choppers