Court orders teachers to go back to class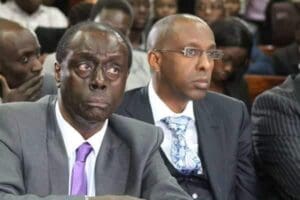 A Nairobi court has ordered striking teachers to go back to class immediately.
Employment and Labour Relations Court Judge Nelson Abuodha directed the teachers' unions to suspend the strike for 90 days.
He said this was in order to start proper negotiations with the government to resolve the pay stalemate.
He directed the Teachers Service Commission (TSC) not to victimise the teachers over the strike that has been running since August 31.
The judge also declined to declare the strike illegal.
He said the Kenya National Union of Teachers (Knut) and and the Kenya Union of Post Primary Teachers were right to call the strike in light of a defiant government, which had declined to pay.
The judge directed the Cabinet secretary for Labour to facilitate the appointment of a committee between the TSC and the two unions to look into ways of implementing the 50-60 per cent pay increase awarded by Justice Nduma Nderi.
"The TSC is also stopped from victimising union members such as salary deductions for periods they were on strike," said Justice Abuodha.
Either party will be at liberty to declare a trade dispute if the conciliation fails.
Knut lawyer Paul Muite said they wanted more time to digest the ruling.
The judge allowed it and directed the parties to come back to court on Monday.
-nation.co.ke