President Uhuru Kenyatta's numbers on teachers' pay right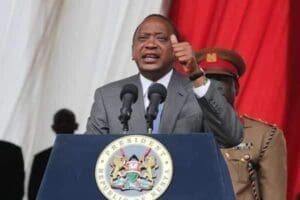 Alphonce Shiundu's opinion published in The Standard on September 22, 2015, in which he questioned the figures the President quoted in his address to the nation on the teachers' strike, was full of inaccuracies that need to be corrected.
The article talked of small and big lies in an opinion that showed that he understands little about the economy or how any economy actually works.
So that the public better understands the issues and the context in which they were raised, let me offer some clarifications.
First, his claim on the Public Wage Bill of Sh568 billion against Kenya National Bureau of Statistics (KNBS) data of Sh418.3 billion is wrong on two grounds.
One, public wage bill comprises allocation to basic salary (for both temporary and permanent employees) and remunerative allowances (that is, house, commuter, extraneous, hardship, responsibility, risk, leave, foreign service, non-practicing and so on). The Sh568 billion in question is the allocation for the public wage bill in the Financial Year 2014/15.
Two, the Economic Survey 2015 was published and released before the end of Financial Year 2014/15 and contains provisional expenditures for Financial Year 2013/14.
Reference should be made to Table 18.1 on page 289 of the Economic Survey 2015, which provides an allocation of Sh501 billion for the General Government compensation of employees (public wage bill).
It is imperative to note that the figure provided in the Economic Survey 2015 is for 2013/14 and is provisional.
Second is Shiundu's claim on the teachers' wage bill moving from Sh139 billion to Sh174 billion.
The allocation to wages from Financial Year 2012/13 to 2014/15 is provided in the table above.
On his claim on the Sh118 billion for Salary Requirement and Pension Obligations, it must be clarified as follows:
The figure represents the overall financial implication for the four years (from Financial Year 2013/14 to Financial Year 2016/17) for teachers, civil servants, police and prisons is Sh177.3 billion, which includes pension of Sh22.7 billion.
This becomes clear when one considers that an award to teachers must, because of harmonisation that the Salaries and Remuneration Commission would be obliged to carry out, be extended to all civil servants, police and prisons officers in the Financial Year 2015/16 budget and would amount to Sh118 billion.
This includes arrears for Financial Year 2013/14 and Financial Year 2014/15.
The requirement for basic salary is Sh103 billion while Sh15.4 billion is for pension.
Teachers alone will require an estimated Sh67.6 billion for basic salary, and Sh7.3 billion for pension.
It is imperative to note that pension is a contingent liability that needs to be recognised to get the full picture of the financial implication.
And on what does Government spend the rest of the revenue?
The public wage bill accounts for 52 per cent of tax revenue, which is spent on approximately 680,000 public officers who represent 1.5 per cent of the population.
The remaining 48 per cent of the revenue is spent on debt servicing, provision of essential services, development programmes, operations and maintenance. Government also borrows to complement her development programmes.
-standardmedia.co.k