HONEYMOON IN HELL FOR DISGRACED KENYAN ATHLETE
HONEYMOON IN HELL FOR DISGRACED KENYAN ATHLETE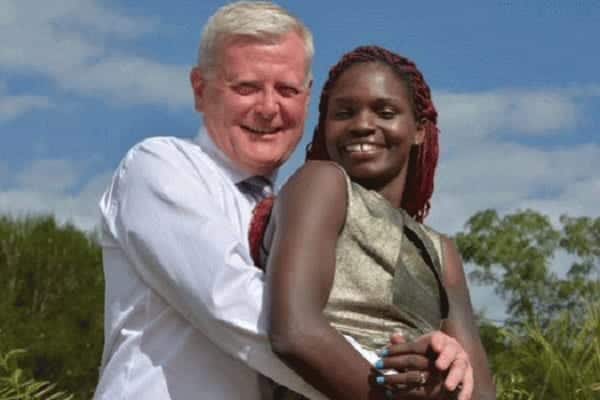 What was meant to be a perfect honeymoon has instead turned into a nightmare for Kenyan athlete Agatha Jeruto after she was banned for four years for failing a drug test on Friday.
The 21 year old only wed his 44 year old Norwegian sweetheart Olev Bastiansen a fortnight ago at Poa Place in Eldoret town.
The couple which has since departed to an unknown destination in Europe for their honeymoon are certain to be flabbergasted by the news that Agatha's blood and urine samples contained the banned Norandrosterone drug.
Jeruto was banned alongside long distance runner Josephine Jepkoech Jepkorir, after failing an out-of-competition test on April 14 in Eldoret.
"The samples provided by the athlete revealed the presence of the prohibited substance. In reference to IAAF Rule 40.2 (a) II, a four year period of ineligibility has been imposed on the athlete effective 20th May 2015 and will end on 19th May 2019," said a statement from AK.
WORLD CHAMPIONSHIPS
In the wake of the development, Jeruto promptly pulled down all pictures of herself and her husband on all her social media pages.
Last year, Jeruto famously teamed up with fellow middle distance track stars Eunice Sum, Janeth Jepkosgei and Sylvia Chesebe to win silver medal in 4x800m relay at the World Relay Championships in Bahamas.
She now joins a growing list of Kenya athletes who have in recent times been suspended for failing doping tests. More worrying is that a majority of those sanctioned athletes are managed by the Rosa and Associati Agency.
Two female Kenyan athletes, Francisca Koki and Joyce Sakari, failed per-competition doping tests at the World Championship in Beijing, China last August and the two are still awaiting their fate.
Jeruto was not immediately available for comment.
-nairobinews.nation.co.ke
HONEYMOON IN HELL FOR DISGRACED KENYAN ATHLETE