2015 PERSONALITIES: WINNERS AND LOSERS IN KENYA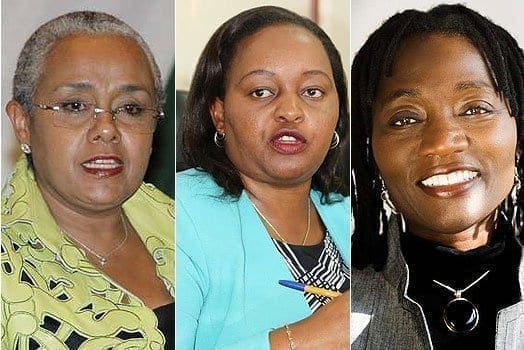 As 2015 comes to a close, it's time to take a stock of the winners in the various sectors and the losers whose year never turned out well. For the Winners;
Julius Yego
The YouTube man, as he is popularly referred to, had the best year of his life. The javelin king gave the country its first gold in a major field event after winning in the 2015 IAAF World Championships in Beijing.
Bahati
The soft spoken gospel music artist had a great year as he bagged more than one award in the prestigious groove awards. His numerous releases throughout the year became anthems in every Kenyan event, with even little children singing along to Lover and Kuchi Kuchi hits.
Margaret Kenyatta
The first lady has impressed many and changed lives through her 'Beyond Zero' campaign. She received numerous recognitions among them a humanitarian award by Ecclesiastical Bishops and Leaders Conference of Africa (EBLCA). Her contribution to a better education for the girl child also earned her a 2015 DUSUSU Award on African Education Development.
Auma Obama
She was named the 2015 Woman of the Year in Austria for her motivation to youths. The sister to President Barack Obama also got a chance to hike a lift in the beast during her brother's visit to the country and managed to organize the entire Obama family to a dinner.
She has been instrumental in adding value to the education of the girl child with her current campaign dubbed 'Story for Chela' awaking local and international donors.
Sauti Sol
The all-male band won the AFRIMMA 2015 best group award flooring Nigeria's P Square. Though they missed out this year's MTV EMA awards, the year had good tidings as they made President Barack Obama to shake a leg during his visit. This is the year that the group released its Live and Die in Afrika album which was received well internationally.
For the Losers;
Ann Waiguru
The former Devolution cabinet secretary had to take a bow after money had been misappropriated in her ministry. Despite fighting to stay on and terming herself as a whistleblower, many urged her to take full responsibility and step aside like her colleagues in other ministries. She finally resigned citing health complications.
Lady Justice Kalpana Rawal
She lost her bid seeking to retire at 74 as opposed to 70, and although she has since appealed the decision, losing the case was a big blow to her.
Moses Kuria
The Gatundu South legislator was in and out of court this year for various utterances that bordered on hate speech. The MP was even as some point denied bail and consequently remanded pending a determination of his bond application.
Rita Jeptoo
The three time Boston marathon and two time Chicago marathon winner was handed a two year doping ban.
Her ban cast doubts on Kenya's prowess in athletics and was followed by the suspension of Kenyan officials by the IAAF ethics commission.
Governor Evans Kidero
The Nairobi governor became a subject of public ridicule throughout 2015 for what many termed as misplaced priorities and failure to deliver. His projects, such as the beautification one that cost millions, made him a laughing stock with the hashtag #Kiderograss trending on social media.
Complains over the uncollected garbage in the backstreets and within residential estates, congestion in the city and poor state of infrastructure has left residents terming him as an example of failed leadership.
2015 PERSONALITIES: WINNERS AND LOSERS IN KENYA