Captured kdf soldiers moved to new hideout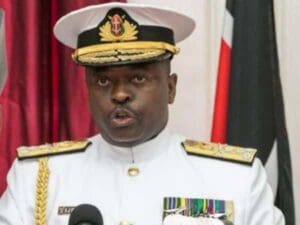 The fate of at least 12 Kenyan soldiers held by al Shabaab remains unknown, almost a week after the attack on the KDF El Adde base inside Somalia.
Sources in Somalia said the militants have moved the hostages from a village towards Jilib in the Middle Juba region on the main road from the capital Mogadishu.
A top commander only identified as Major Obuoge is said to be among those captured. Military officials will neither deny nor confirm the claims.
It is not known whether in moving the hostages the terror group was escaping from aerial bombardment by the Kenya Air Force.
Amisom seeks to reclaim the base lost after last Friday's attack.
Jilib is the stronghold of the militants' leadership, including leader Ahmed Abu Ubaydah. The terrorists are believed to have escaped with a Kenya-owned armoured personnel carrier seized during the attack.
Residents of El Adde and villages nearby said they heard loud explosions from the direction of the besieged KDF base on the morning of the attack.
Some al Shabaab affiliated websites purportedly showed the militants inspecting military vehicles they seized from the base. They also showed razed military vehicles.
Shabaab spokesman Abdiaziz Abu Mus'ab, through Radio Andalus, which is owned by the group, said the soldiers "are in mujahedeen jail".
On Saturday, al Shabaab also broadcast recorded voices of what they said were captured KDF soldiers.
One of the alleged captives said he is called Isaac Balewa. "I'm appealing to the government of Kenya and the African Union to facilitate our release peacefully from al Shabaab so that we can go on with our daily lives," he is heard saying.
Military officials said the operation to rescue the officers is very delicate as they are being used as human shields.
"We don't want more casualties," the Chief of Defence Forces, Gen Samson Mwathethe, said on Sunday.
The scene of the attack remains dangerous, as it is believed the terrorists may have heavily mined and booby-trapped it. The bodies of Kenyan soldiers are said to be still at the scene of attack, which is now almost inaccessible.
So far, about 30 survivors and an unknown number of bodies have been brought back to Nairobi.
-the-star.co.ke