Sonko asked for Sh7 million bribe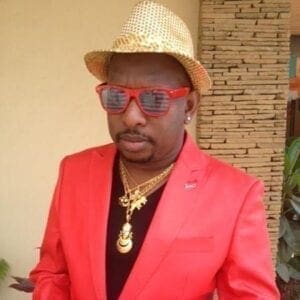 Nairobi County Chief of Staff George Wainaina has claimed Nairobi Senator Mike Sonko solicited a Sh7 million bribe to have a criminal case against him withdrawn.
In documents filed in court yesterday, Wainaina says when he was arrested and held at the Ethics and Anti-Corruption Commission, he received several telephone calls at various times from John Mwinami, the TNA chairman Nairobi, and Brian Mugo.
The two intimated that they had been requested and authorized by Sonko to broker and resolve the case. Mwinami and Mugo allegedly floated a figure of Sh7 million as payment to Sonko to facilitate the withdrawal of the case against Wainaina.
The two also called Wainaina's brothers Moses Njogu and John Njogu with the same proposal, but Wainaina cautioned his brothers not to succumb to the extortion scheme.
Wanaina and his secretary Roslyn Aluoch were arrested and charged in court for attempting to bribe the Senator. It is alleged that the bribe was meant to be an inducement to Sonko to have a suit he filed over a Loresho plot owned by the Nairobi Water and Sewerage Company dropped.
Wanaina in his new application at the High Court says the manner in which the investigations were undertaken and his subsequent arrest failed to meet the threshold for such actions as outlined in the constitution.
He wants the court to issue an order suspending proceedings in his criminal case in a lower court.
He says Sonko, by a press release dated 4 January 2016, has arrogated to himself constitutional and statutory powers of investigation of alleged economic crimes vested in the DPP and the EACC.
Through lawyer Ochieng' Oduol, Wainaina says the press release, being unconstitutional and illegal, cannot be the basis for an investigation of any criminal offence.
"It is now clear that the DPP and EACC have abdicated their constitutional and statutory mandates to Sonko, or are working in concert with the respondent in running a mafia-style cartel that extorts the innocent mwananchi," he says.
Wanaina says following Sonko's unconstitutional and illegal press release, the DPP and the EACC allegedly launched investigations and proceeded to arrest and charge him.
He says the criminal case filed at Sonko's instigation is unlawful and is not based on open and legal investigation but aimed at aiding and abetting an extortion exercise covering up the Senator's unconstitutional and illegal actions.
He says the entire prosecution in the lower court is "vexatious, oppressive, frivolous and has been taken for improper purposes of aiding and abetting harassment and extortion."
-the-star.co.ke