Amazing Facts: Queen Elizabeth II Ascended the Throne While in Kenya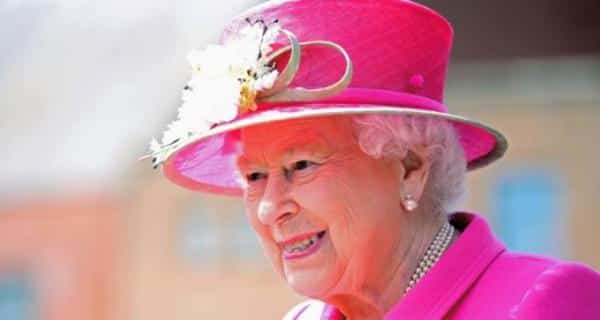 Queen Elizabeth II, the longest-reigning British monarch, turned 90 Thursday. In celebration of her birthday, here are 90 facts about her life:
She was born at 2:40 a.m. on April 21, 1926, at 17 Burton St. in Mayfair, London.

She was christened Elizabeth Alexandra Mary at Buckingham Palace on May 29, 1926.

Elizabeth was named after her mother.

In 1930, then-Princess Elizabeth's sister Margaret Rose was born.

When King Edward VIII abdicated the throne to marry Wallis Simpson, Elizabeth's father became King George VI.

After the 1936 abdication, Princess Elizabeth became first in line to the throne.

During World War II, Elizabeth and sister Margaret moved to Windsor Castle for their safety.

Elizabeth was educated at home.

She studied constitutional history and law, preparing for her future role as queen.

She was also instructed in religion by the Archbishop of Canterbury.

Princess Elizabeth and Prince Philip met at a wedding in 1934.
12. Elizabeth learned how to drive in 1945.
Elizabeth and Philip, the Duke of Edinburgh, were married at Westminster Abbeyon November 20, 1947.
For a while, Elizabeth and Philip enjoyed a somewhat normal existence in Malta between 1949 and 1951. Philip was an officer in the Mediterranean Fleet.
Elizabeth became queen when King George VI died in February 1952.
In 1953, Elizabeth II attended her first football match (FA Cup Final).
Elizabeth had four children (Prince Charles, Princess Anne, Prince Andrew and Prince Edward).
She has made five official visits to the United States during her reign.
Elizabeth II has answered over 3.5 million items of correspondence.
She has owned over 30 corgis. Her first dog was named Susan.
Elizabeth says Prince Phillip has been her "strength and stay" during her reign.
The Queen and the Duke of Edinburgh became the first couple in the Royal Family to celebrate 60 years of marriage, also known as their diamond wedding anniversary.
For her Diamond Jubilee in 2012, the queen received over 120,000 cards, letter and gifts.
Her coronation was the first to be televised in England.
Her great-grandson Prince George calls her "Gan-Gan."
The oldest recipient of a message from the queen was a man from Canada who turned 116 in December 1984.
27. Elizabeth carries cash in her purse only on Sundays; she donates money to her church.
The queen learned of her father's death while she was in Kenya.
The last British governor of New South Wales made three films, entitled Long to reign over us about Elizabeth's accession and coronation
She was coronated in Westminster Abbey in June 1953.
It was raining during her coronation.
 Drives through London, visits to Scotland, Northern Ireland and Wales, and a review of the fleet at Spithead followed the coronation.
In three months in 1977, to celebrate the 25th anniversary of her accession, Elizabeth went on six tours that took her through 36 counties in the UK and Northern Ireland.
In that same year, her travels continued overseas to countries including Australia, New Zealand, Papua New Guinea and other countries.
That year, it's estimated that the queen and the Duke of Edinburgh traveled 56,000 miles.
That June, she lit a a bonfire beacon that began a chain of celebratory beacons across the country.
The next day, after making a speech during which she declared she had no regrets in taking on her responsibilities, 4,000 street and village parties were reported to have been held across the country.
In 2002, she celebrated 50 years of reign.
During that year, she visited every region of the UK, as well as many other countries.
40. June 2002 was the main focus of the celebration, and involved services as well as two concerts including artists such as Paul McCartney and Elton John.
During Elizabeth's 80th-birthday celebrations, she held a "Children's Party at the Palace" and invited 2,000 kids.
On April 19, two days before her birthday, she invited guests who also turned 80 years old to Buckingham Palace.
She spent April 21 meeting the crowds in Windsor before a family dinner, with fireworks.
During the year, she received almost 40,000 birthday messages from the public.
For the queen's 60th wedding anniversary, she returned to her honeymoon location, Broadlands in Hampshire; she and Philip recreated their wedding photos.
46. The Queen's Diamond Jubilee Trust took donations for initiatives like Queen's Young Leaders.
The queen's favorite animals are horses and dogs.
She regularly attends both the Derby at Epsom and the Summer Race Meeting atAscot.
Elizabeth owns and breeds thoroughbreds and often watches her horses race at other events, where they have won numerous times.
She also is interested in Scottish country dancing, and she gives annual dances for the community.
She gives to almost 40 animal-related organizations as well as almost 90 medical and health-care charities, in addition to the hundreds of other organizations she is involved with.
The queen celebrates her birthday twice — once in April and once in June — because sovereign birthdays are often celebrated twice when not naturally in the summer.
Once a week for an hour, she meets with Britain's prime minister.
The queen speaks fluent French.
55. Norman Hartnell designed the queen's wedding and coronation gowns, as well as her dress for her first visit to the U.S. as monarch.
Queen Elizabeth II is the 40th monarch since William the Conqueror was crowned in 1066.
There have been 12 U.S. presidents since she first began her reign.
There have been seven Roman Catholic popes during her time as monarch.
The queen was a Girl Guide as a child, as well as a Sea Ranger (a portion of Girl Guides dedicated to sailing).
Elizabeth has 30 godchildren.
Queen Elizabeth II became the first British monarch to visit China in 1986.
She sent her first email in 1976 from a British research facility.
Since she began her reign, there have been six Archbishops of Canterbury.
She bred a corgi with a dachshund and created the dorgi, and has continued to breed them since.
The queen once had to demote a footman for putting whiskey and gin in one of her corgi's water bowls.
She is the oldest to celebrate 60 years in the crown, second only to Queen Victoria who celebrated the milestone at 77.
In summer 2005, she opened the first children's trail in the Buckingham Palace garden.
The British Monarchy Youtube channel launched in 2007 and has almost 56 million views and more than 150,000 subscribers.
The queen is the only person in the UK who doesn't need a driver's license or a license plate to drive.
Elizabeth also does not need a passport to travel internationally.
As a princess, Elizabeth drove a truck and trained as a mechanic in World War II.
72. Whales, dolphins, porpoises and sturgeons are considered "Fishes Royal" and therefore the property of the monarch when caught within three miles of the UK coast.
The queen, when gifted rare animals such as jaguars, donates them to the London Zoo.
To pay for her wedding dress materials, she collected rationing coupons.
She has visited more than 115 countries.
After visiting Belfast in 2014, she referenced her June Game of Thrones set tour in her Christmas message. She even met some of the actors.
Her love of dogs came from her great-great grandmother Queen Victoria, who owned dachshunds and Scottish collies.
Only five other British kings and queens have ruled for 50 years or more.
80. Since her rule began, she has visited Edinburgh nearly every year during Holyrood Week. She stays in the Palace of Holyroodhouse.
Queen Elizabeth II has given royal assent to, or passed, more than 3,500 Acts of Parliament after passed by the houses of Lords and Commons.
The queen has visited the Vatican three times, most recently to visit Pope Francisin 2014.
The Royal Yacht Britannia traveled over 1 million miles in the more than 40 years it was in use by the royal family — that's an average of 25,000 miles a year.
The queen has traveled overseas more than 250 times.
Elizabeth has attended every Parliament opening with the exception of two, during which she was expecting two of her children.
Two of the more recent prime ministers were born during her reign: Tony Blairand David Cameron were born in 1953 and 1966, respectively.
Her love of horses began with a gift of a pony for her third birthday.
The queen usually receives around 60,000 letters a year.
She made a radio broadcast in 1940 at the age of 14.
The queen and the Duke of Edinburgh have sent more than 45,000 Christmas cards.
Amazing Facts: Queen Elizabeth II Ascended the Throne While in Kenya