Kenyan Diaspora returns home,overwhelmed by what he sees
Kenyan Diaspora returns home,overwhelmed by what he sees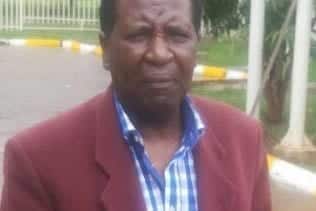 Mr. Nelson Muriuki a resident of London has  been away from Kenya for more than 10 years. He happened to go to Kenya last week for the burial of his wife. Speaking to Mr. Seed from Kenya Mr. Muriuki had this to say: "Mr. Seed, I am in Thika today where I look like a lost man.
Everything is strange to me. There were not motorbike when I left Kenya but today they are everywhere. In fact they are everywhere jumping on each other. Motorbikes are the most dangerous thing here because they come from every direction without rule of  law and they can easily kill you.
I cannot believe what I am seeing. People insulting each other across the road, women riding on motorbike with children while others jumps into a motorbike with a mini-skirt without caring who is around. Sewerage overflowing everywhere. Pothole everywhere. Darkness at night as I am not used to this especially in the rural area. Roads and streets are full of people.
I look like somebody who have just resurrected." Mr. Muriuki said on Tuesday 3rd May, 2016.
Kenyan Diaspora returns home,overwhelmed by what he sees