Maybe Raila Odinga has been listening to his critics
Maybe Raila Odinga has been listening to his critics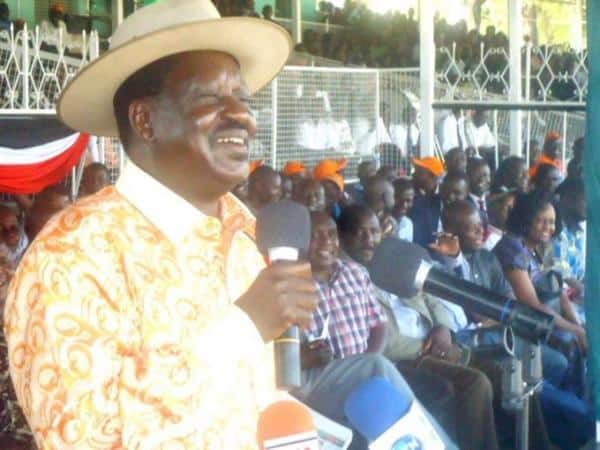 In Kenya, key advisers of leading political figures rarely come out to tell us "the inside story".
But in the case of Raila Odinga, we have had two men who worked very closely with him tell us exactly what their experience was of working at such close quarters with Raila.
One is the former Prime Minister's adviser on constitutional affairs, Miguna Miguna, who served in that capacity during Raila's tenure as premier. The other is Star columnist, Ngunjiri Wambugu, who was a key adviser in the period leading to the 2013 election.
Both these men had unflattering things to say about Raila, and the way he goes about organizing his campaigns.
And what the two men's opinions converge on is much the same: That Raila has invariably been let down by those who were closest to him, and who he entrusted with the key tasks of his political campaigns.
The most memorable incident of this perspective revolves around an anecdote told by Miguna, concerning the 2103 general election.
The story is of how one of Raila's chief aides was seen somewhere around Westlands, at a petrol station, in a sleek German-made car. And the interesting thing is that this man allegedly had the sum of KSh45 million in cash in the boot of this car, intended as allowances for the ODM party election agents, who were charged with ensuring that Raila's votes were not stolen.
This money allegedly did not get to the election agents on time, and was a key factor in Raila's votes being "stolen" in some of the marginal areas where he had considerable support.
Other stories, told by men who do not wish to be quoted directly, repeat this basic pattern of large sums going missing, which should have been used on some crucial aspect of Raila's campaigns. The odd thing is that the current ODM secretariat, which is now to be dissolved and lead to a new team taking over (with or without some of the outgoing team) has not been accused thus far of any misdeeds of this kind. So it is in no way clear why they are now obliged to resign, and reapply for their jobs.
the-star.co.ke