Robert Alai Launches Campaign To Find a Wife for Lawyer Donald Kipkorir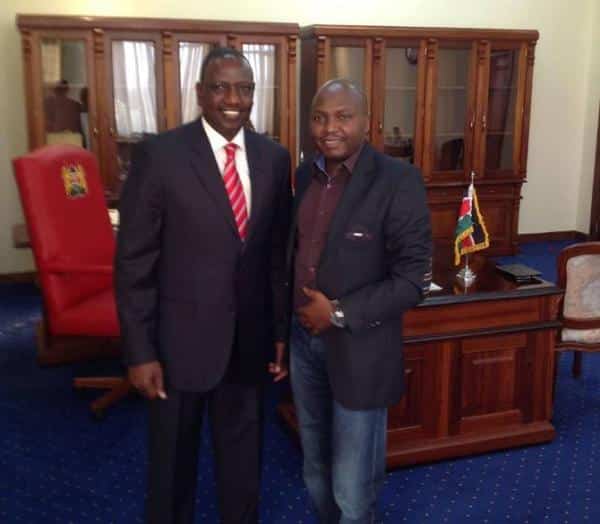 Blogger Robert Alai has started an online campaign to find a wife for flamboyant Lawyer Donald Kipkorir.
Writing on his personal Facebook page, Alai asked ladies to avail themselves to ensure 2016 does not end without the rich lawyer finding someone.
I think that I am going to campaign to get my friend Donald B. Kipkorir a wife. He is a lawyer, businessman and Ruto diehard. Please ladies, can you avail yourself. We cannot end 2016 with Donald still single. He can't sleep in his mansion alone.
Alai's seemed to have been provoked by a post Donald made on his Facebook.
The lawyer was wondering why Alai dislikes Deputy President William Ruto. This was coming just days after Alai claimed that Ruto had been rushed to Nairobi Hospital after collapsing.
Here's Donald's post.
Dearest Robert Alai Onyango
You know we are virtual friends and also in terra firma. Our friendship is Inspite of your animus towards my friend, H.E Deputy President William Ruto.
You have never explained to me why you harbour such intense hatred against him.Hope you will one day tell me. You can't make peace with one you don't know why he hates you. DP doesn't know why you hate him.
But he doesn't reciprocate your hatred and wishes you well.
Be that as it may, our Constitution and laws protect your right to express your thoughts in whatever manner. But the same Constitution and The Penal Code qualifies our rights. The law says that we have rights to personal dignity and respect of families.
The laws also criminalizes alarmist publication, broadcasts that undermine public authority, false information and defamation.
I will always stand by your Bill of Rights but know that the Deputy President has the same rights and more by virtue of his office. You can publish all allegations against him, but not false and alarmist. And not one that wishes him hurt or misfortune. Or that will stress his family and especially his children.
In all my publications, which run over twenty years, you will not see one article i published that wished misfortune on anyone. There are people I dislike, but I will never publish my dislike against them. I will never demean, denigrate or belittle anyone. Not even those I hate.
I will still remain a godfather to your daughter.
Owadwa matin jolang'o kod joluo gin owete. Kik icha kata bedo gi sigu gi jolang'o ahinya!
Donald
Robert Alai Launches Campaign To Find a Wife for Lawyer Donald Kipkorir