Dad from hell: Kenyan man turns his daughters to wives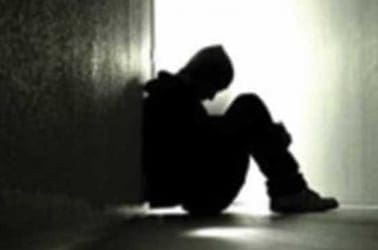 A-40-year-old man from a remote village in Rongo, Migori County is in police custody; accused of defiling and plotting to forcibly marry his two daughters. The two girls are minors aged 11 and 14 years.
Area police boss Kisaka Muganda confirmed the arrest of the man whose beastly acts have left an entire village in shock.
Otieno's acts are said to have been exposed by the younger daughter after a recent incident in which she claimed he defiled her and her elder sister as their step-mother watched.
Otieno's first two wives are deceased. His first wife was the mother of the 14-year old girl and the second wife left the 11-year old daughter.
Village in shock
The man, who does menial jobs for a living, has two other wives.
According to the girl, they were sleeping in their grandmother's house when their step-mother, their father's third wife, woke them up at midnight, telling them that their father wanted to talk to them.
"We went to the house only to find our father armed with a jembe. He ordered all of us, including our step-mother, to go to the bedroom and undress," narrated the 11-year-old. The fourth wife said the girls lived under constant threats from their father. She narrated the ordeal of how their father got intimate with their step-mother as they watched before turning on her and her sister.
"He told us that he wanted me and my sister to be his wives to replace our late mother," she said.
The father is reported by close relatives to have withdrawn the girls from school so that he could repeatedly molest them.
Fed up with her father's despicable acts, the girl confided in her aunt who in turn reported the matter to police. The father went into hiding.
Two days later, police arrested him in his hideout.
"We have the man in our custody and we will take him to court as soon as investigations are complete," said Muganda.
Children's rights activists have raised the red flag over rising cases of incest and gender-based violence. Last week, National Gender and Equality Commission Chairperson Winfred Lichuma said cases of relatives engaging in sexual intercourse were on the rise, raising concern over waning moral values across the country.
"Cases of men engaging in sex with their daughters or sisters are on the rise. Wife battery and defilement are on the rise. We are preaching against gender-based violence," she said.
Earlier this month, immediate former Homa Bay resident judge David Majanja sentenced a middle-aged man to life imprisonment for defiling his two daughters.
In his June 10 judgment, Justice Majanja dismissed an appeal filed by the man on grounds that the two girls did not testify. Majanja noted that the evidence presented before court proved the man had sexually assaulted the children more than once. The man was charged with two counts of defilement.
On the first count, he was accused that on September 6, 2013 at about 6am at a village in Homa Bay County, he defiled his daughter. He faced the second count of defiling his second daughter on the same day and place.
The man faced two other alternative counts of committing an indecent act with children.
After the full trial, he was convicted on the first count and sentenced to life imprisonment. In the second alternative counts, the convict was handed 15 years in jail.
He appealed against the conviction and sentence on grounds that the complainants did not testify. The respondents opposed his claims on grounds that prosecution proved the case beyond reasonable doubt.
Editor's note: The identity of villages and names of offending parents have been concealed to protect the minors.