PHOTOS: Kori's Emotional Tribute to Late Wife Wambui at Funeral
Mary Wambui Kamangara who was allegedly murdered by her husband's mistress Judy Wangui was laid to rest on Saturday.
The funeral mass was held at Mweiga airstrip and buried at her husbands rural home in Mweiga, Nyeri County.
In attendance, was her widower Joseph Kori who penned an emotional tribute to Wambui maintaining that it was difficult to accept her untimely death.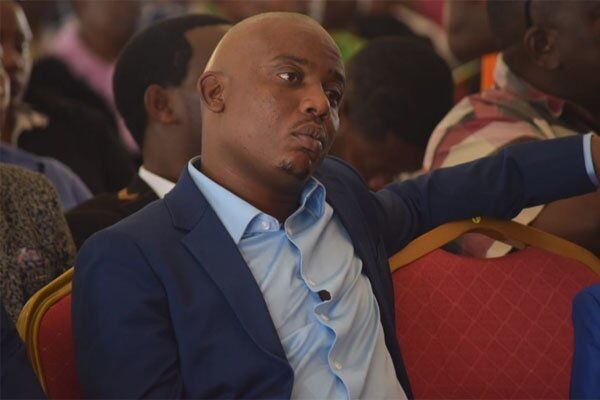 Kori stated, "My love Mary, it's hard to accept your untimely death. 11 years ago, when we got into a marriage union, I never knew that I'd never get a chance to tell you goodbye, especially when you were taken away from me suddenly and so shockingly at a prime of your life.
"As a best friend, wife, and mother of my two lovely sons, I feel a part of me has been taken and you are irreplaceable. Your charm, jovial mood and willingness to assist everyone will always be remembered," he conveyed.
He further assured that he would take care of their sons and love them unconditionally.
"Your dream of having two grown, intelligent and God-fearing men will be achieved. I don't have much to tell you but wish you a happy life with the Angels.
"As you watch us in eternity, be assured that I love you, my dear wife. Goodbye and rest in peace," his tribute read.
Kori was released last week from police custody after being held for in suspicion of being involved in the murder.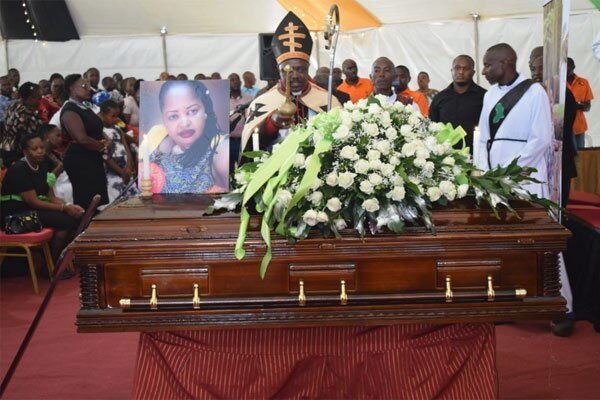 Wambui's relatives told the Nation that they have been waiting for their son-in-law to be released so that he could bury his wife.
Wambui was killed in Wangui's house on January 26, and the postmortem found that she suffered nine killer blows to the head.