Inspirational Message: The Power Of Brotherly Love
Inspirational Message: The Power Of Brotherly Love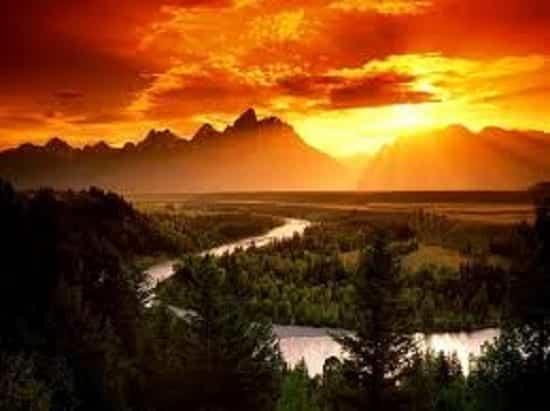 As the church goes so goes a nation and the world. Looking at the current events before we got to where we are politically, the church went there first. Today the church easily stands for a political party and not for God. Our place as the church of Jesus Christ is crucial in the season and time we are living in. I believe with all my heart that what we see in the world today as the body of Jesus Christ is
reflection
of what the church has been, has allowed and acted on for a long time. We have the power to change this by living by love; genuine love is the answer to all situations. Love heals, love redeems, love protects, love rescues love does good to all.
This calls for us as believers to re-evaluate our character as a church and listen a new to the message of the bible. When God Judges a nation, He first Judges those that know him. He first starts to deal with his people because the church can intercede for the sins of a nation. God is calling on us to first stand in brotherly love and demonstrate this to the world. Together we can change the destiny of this nation by a spirit of genuine brotherly love. This genuine brotherly love knows no color, gender, tribe or political affiliations. By cultivating this kind of brotherly love, it will become, it will naturally grow in men and women in the church and lives will be transformed to entirely belong to the Lord. Along with that transformation there will come a true commitment to brotherly love for one another.
Genuine brotherly love come from having a true encounter with the Lord Jesus Christ and having a relationship with Him. Brotherly love is accompanied by confidence that the Lord is guiding your life and not you guiding yourself. Understanding that your own past life is abundantly filled by God's mercy and offer your brother the same mercy. Our lives must be constantly filled with unselfishness and goodness that comes from the love of God in our hearts. God has given us power to draw those that are hurting in the world to him. The spirit of God who lives inside of you is waiting for your collaboration and corporation to do exploits through you. You can minister healing to the sick, comfort the anxious, depressed, stressed and   the hopeless. Let us love the unlovable, bless the cursed, embrace those who have been rejected. Let brotherly love continually flow through you.
Can we be trusted as believers by the hurting to bring comfort?  Can we be trusted to show brotherly love to those who do not look like us or sound like us. We can be the
people
and the church of Jesus Christ at this trying times in the world by just living our lives based on the word of God. We can repent of our shortcomings to our loving and merciful God and turn away from our wicked ways. We can cry to the Lord to have mercy on the nations of the world. We can only do this if we believe that God is still God and that He still loves his people in the world. I hear some Christians joyfully saying God is judging the world, forgetting they live in the world too. If God was to Judge a nation you as believer will feel the effects and suffer from that judgment. Some say the Lord is coming soon, but my question to you is "will He find faith in the world",  what will he say to you?  If anyone says, "I love God," and hates his brother, he is a liar; for he who does not love his brother whom he has seen cannot love God whom he has not seen. I John 4:20
Where do we begin. We begin with 1: Repentance; don't read this and think you have nothing to repent of, our own righteousness is like filthy rugs says the Lord through Isaiah, but his righteousness is pure. 2: Prayer & fasting. The result and answer to our prayer is determined by the intensity of our prayer. Unique and intense prayers come from desperate hearts for a specific need targeted for a specific outcome. You cannot do drive through prayers and expect solid answers. We have to come to a place where we treat God as the Almighty God, humble ourselves and concentrate on Him and what He wants done in this hour. Take time to forgo food, fast and pray. We have to turn off news channels and social media and seek the face of God. We cannot find God in our noise filled world. Fast from listening to news, fast from face book, WhatsApp and ask the spirit of God to saturate you with His presence as you ask for His ministering angels to surround you. Take a day off from work and declare it a prayer and fasting day; just you and God. Ask Him what His concerns and desires are over this Nation and the nations of the world. 3:Take care of your thoughts and mouth. Let no idle word come out of your mouth, that means do not Judge. Use your mouth to bless others and do not allow any negative word to come out of your mouth. 4:Take care of your heart, as with the physical heart disease, a poor spiritual diet can lead to a spiritual heart attack.
This week I encourage you, to be on the Lord's side. Thirst and hunger after His desires.
Ask Him to give you His heart and let his life flow through you. Give Him full control over your life to protect, provide for and prosper it.
There is no fear in love, but perfect love drives out fear (1 John :17)
By Evangelist Isabella Mwango Nyakundi
Inspirational Message: The Power Of Brotherly Love